Private Medical Professionals Insist Dr. Obengfo Is Not Fake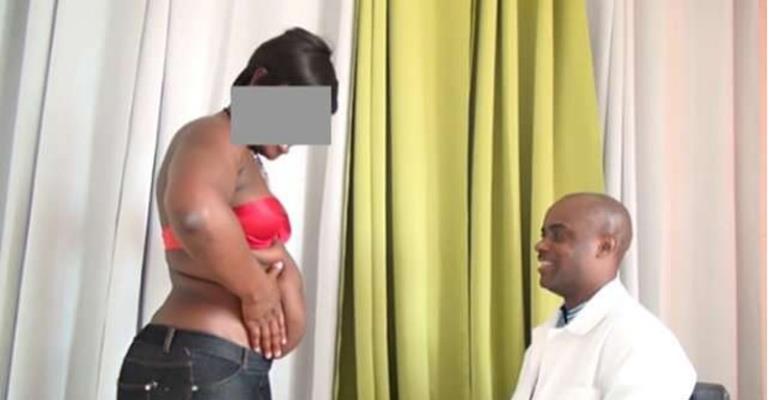 The Private Medical Professionals Association, has jumped to the defence of Dr. Dominic Obeng Andoh, of Obengfo Hospital, insisting that he is a genuine and qualified doctor.
The association says the assertion that the Advanced Body Sculpt Centre known as Obengfo Hospital, owned by Dr. Dominic Obeng Andoh, was not licensed to operate, is not accurate.
Dr Obeng Andoh is currently facing murder charge after the deputy CEO of National Entrepreneurship Innovative Programme (NEIP), Statsy Offei –Darko, died at his health facility on May 21, 2018 while undergoing a Liposuction surgery.
Dr. Isaac Morrison, President of the Private Medical Professionals has vouched for his colleague's professional integrity adding that Dr. Obeng Andoh was put on the permanent register of practitioners by the Medical and Dental Council in 2000 after completing his house job.
He told Atinka Midday News on Tuesday that, Dr. Obeng Andoh has been practicing for the past 20 years as a doctor and is a product of the Kwame Nkrumah University of Science and Technology Medical School where he completed in 1997.
"…First of all , Dr Andoh is not a quack doctor; he worked at the Bartor and other hospitals in the country before opening his own medical facility, Obengfo Clinic at Mataheko in 2003,"Dr. Morrision said.
Dr. Morrison rejected claims that the association is defending Dr Andoh because he is one of their own, adding that the facts speak for themselves. He said the fact that a patient has his or her life, does not mean the doctor is a bad doctor.
Touching on Statsy Ofei-Darko's death, Dr Morrison said the incident was unfortunate and regrettable but quickly pointed out that "patients could die when the go fo treatment or some hospital procedures. "But this does not mean the doctors who supervised the procedures are are bad," he argued.
He recalled an incident in 2017 where a healthy-looking lady went to one of the big public hospitals for a routine medical procedure but never came back.
He maintained that Dr. Obeng is not a quack doctor contrary to claims in the media and urged the public to wait for judicial process initiated against their colleague.
Meanwhile hospital documents indicate that the late Statsy Offei -Darko, deputy CEO of National Entrepreneurship Innovative Programme (NEIP) had been frequenting the Advanced Body Sculpt Centre known as Obengfo Hospital since 2014.
According to documents, the late NEIP Deputy Boss has been attending the Obenfo hospital for regular checks up in preparation towards her first liposuction surgery which finally took place in 2017.
The latest revelation confirms that the Stacy didn't go to the hospital for malaria treatment as the mother, Nana Akosua Anima, suggested during several radio interviews after her daughter's demise.
Liposuction Surgery Charge Sheet
On the 23rd of May 2017, Statsy did several liposuction surgeries at Obengfo which were very successful according to her hospital 'folder'.
The patient's name was given as Statsy Offei- Darko and the type of surgery was indicated as "Vaser."
Per the Obengfo Liposuction surgery charge sheet, areas for the surgery included "Upper back, mid back, lower back, waist, upper abdomen, lower abdomen, and love handles.
According to the Patient's Consent and Release statement, Statsy consented to all the surgical procedures undertaken by Dr. Obeng Andoh. The process was witnessed by one Deborah.