Canada's "CD Man" jailed for piracy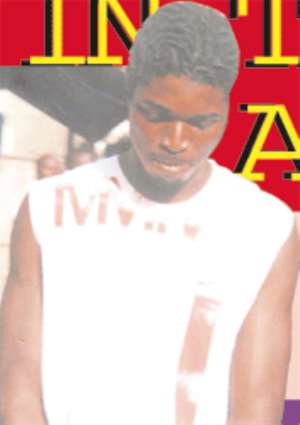 Accra, Sept. 10, GNA - Emmanuel Sarpong also known as "CD Man", a Canada based Ghanaian has been sentenced to 12 months imprisonment in hard labour by a Circuit court in Accra for pirating the musical works of Kojo Antwi and other Ghanaian artistes.
The court in addition ordered the accused to pay an amount of nine million cedis as compensation to Kojo Antwi for pirating his musical works.
In sentencing the accused person the court took into consideration his age and for being a first offender. The court indicated that the sentence was to serve as a deterrent to the accused and other persons who were interested "in taking the pearl out of the creative efforts of Ghanaians and other artistes".
The prosecution had told the court that Sarpong pirated the musical works of 42 Ghanaian musicians within the last year alone. His victims included Kojo Antwi, Daddy Lumba, A. B. Crentsil Paapa Yankson, Tagoe Sisters, VIP Tic Tac and Dasebre Dwamena.
Others are Nana Quame, Amakye Dede, Kaakyire Kwame Appiah, Jude Lomotey, Adane Best, Obuor, Buk Bak, Pat Thomas, Abrewa Nana, among others.
Sarpong was alleged to have pirated a recently released DVD collection of Kojo Antwi as well as the video coverage of the 2004 Ghana Music Awards.
Popularly known among the Ghanaian community in Canada as "CD Man" because of his piracy activities, Sarpong is said to be a familiar face at local parties and grocery shops where he operated from his car boot, selling CDs for five dollars instead of the regular price of $20. Sarpong was arrested on February 2, this year at the instance of some local artistes and producers at a restaurant in Accra. The accused until his conviction, had been prosecuted with the collaboration with the Copyright Office of the Musicians Union of Ghana (MUSIGA