Ghanaian player drowns swimming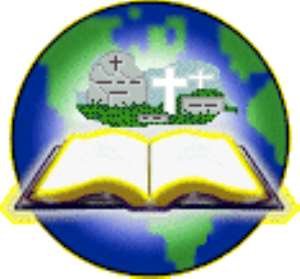 APPLETON, Wis. (AP) -- A member of the Lawrence University soccer team drowned during an aquatic practice.
Kwabena Buanya, 21, a sophomore from Accra, Ghana, had been swimming Thursday at the Buchanan-Kiewit Center with a group. The drowning occurred during a supervised team aquatic practice, according to university officials.
No other details were immediately available.
``It is with great sadness that I write to tell you of the death of one of our students, Kwabena (Kobby) Buanya,'' Lawrence dean of students Nancy Truesdell said in a statement posted on the school's Web site.
``Kobby passed away Thursday afternoon in what appears to be an accidental drowning ... Our thoughts are with his family and all the members of his extended Lawrence family who will be affected by this tragic news.''
The school suspended all varsity athletic events for the weekend.
Kobby, an international student from Ghana, completed his freshman year at Lawrence and was on campus in advance of classes for pre-season soccer. He was a member of the Beta Theta Pi fraternity and Lawrence International. Tests may shed light on drowning APPLETON — Toxicology tests will be performed on the body of a 21-year-old Lawrence University sophomore who apparently drowned in the university's swimming pool Thursday afternoon.
Outagamie County Coroner Ruth Wulgaert, in a prepared release, said an autopsy performed Friday in Waukesha on Kwabena "Koby" Buanya, a native of Ghana, found he died of injuries "consistent with drowning."
The toxicology tests are pending, Wulgaert said.
Buanya, a member of Lawrence's soccer team, was swimming at the Buchanan Kiewit Recreation Center during a supervised aquatic practice when the tragedy occurred, Lawrence spokes-man Rick Peterson said.
Athletes at the pool and paramedics from the Appleton Fire Department and Gold Cross Ambulance Service tried to revive Buanya.
"They kind of lost track of him and at some point noticed he wasn't with them," Appleton Police Lt. Rick Nilson said.
Buanya was taken to St. Elizabeth Hospital, where he was pronounced dead at 3:55 p.m.
"This is a tragic incident that has profoundly shaken the campus community," said LU Dean of Students Nancy Truesdell. "It is a very personal loss for many at Lawrence and our hearts go out to Kwabena's family and friends."
Lawrence officials suspended all of the school's varsity athletic events this weekend out of respect for Buanya, who had returned to Lawrence was preparing for the fall sports season.
The cancellations include the Lawrence-Illinois College football game, which was set for 1 p.m. today at the Banta Bowl.
Staff professionals at the Lawrence University Counseling Center were available Friday to help students, staff and friends cope with Buanya's loss.