Ghanaian Investors To Scout For Investment Opportunities In SA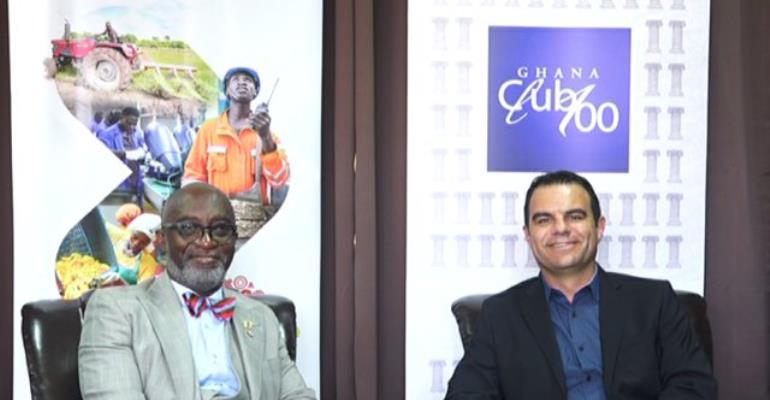 The Ghana South Africa Business Chamber (GSABC) is getting set for the 2018 Trade and Investment Promotion Mission to South Africa.
The Mission organized annually in partnership with the Ghana Investment Promotion Center (GIPC) and the South Africa High Commission is aimed at boosting trade and investment relations between both countries.
The eight-day visit to South Africa would this time focus on agricultural, tourism/hospitality and services sectors. It takes off from 20th-28th June, 2018.
The delegation would visit two provinces; Mpumalanga and Gauteng.
Aside from business to business meetings, project and tourist site visits in the various provinces, the highlight of the mission would be the South Africa International Trade Expo (SAITEX), the biggest trade expo on the continent.
"South Africa is a big market and there are lots of opportunities in various sectors. The trade mission is a great opportunity for any Ghanaian business, looking for partners and investors to expand their business", Ashley Rix, President of the Ghana South Africa Business Chamber told JoyBusiness.
Meanwhile, the Ghana Investment Promotion Center (GIPC) is encouraging Ghanaian businesses to take part in this Trade Mission.
"South Africa has been an aggressive investor, especially in Ghana. For us, they remain a very important trade partner and also a good partner on investment capital. We've consistently seen growth coming from our interactions and engagements over the years", Yoofi Grant, Chief Executive of the Ghana Investment Promotion Center noted.
He said that Ghana was keen on keeping South Africa as an important trade and investment partner.
"It's going to be good and it's going to be fun as well", Mr Grant added.
The GSABC expects to register a 30-member business delegation for the mission at a fee of $2600 which includes air tickets, accommodation, medical travel insurance and ground transportation.