NPP Vets Chairman Aspirants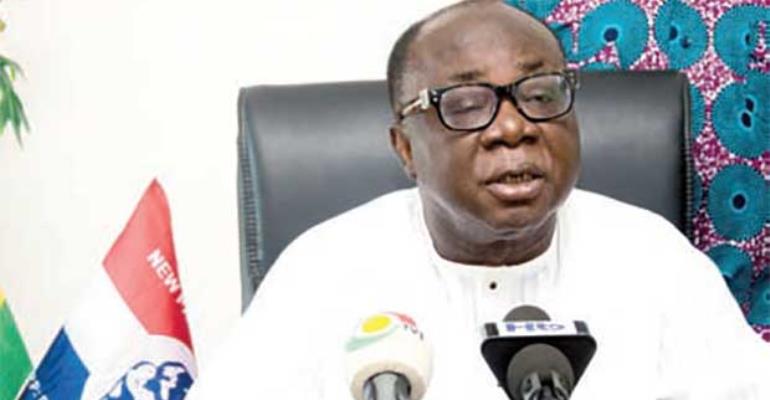 Members of the New Patriotic Party (NPP), who are vying for the national chairmanship position of the ruling New Patriotic Party (NPP), were successfully vetted at the party's headquarters at Asylum Down in Accra yesterday.
The exercise marked the end of a week-long vetting of aspirants for various positions in the NPP.
Some political observers believe it's a straight fight between incumbent acting National Chairman, Freddie Blay, and three-time aspirant, Stephen Ntim.
Two aspirants- Alhaji Abubarkari Abdul-Rahman, popularly known as Alhaji Short, and David Kankam Boadu, withdrew from the race.
Dr Richard Amoako Baah and Stephen Ntim, who will be making his fourth successive attempt to win the position, will battle it out with acting National Chairman of the NPP, Freddie Blay, who has been tipped to win the post.
In a brief interview after the vetting, Mr Blay urged delegates to come out in their numbers to vote.
He said the party needs leadership that is "prepared to face the consistent and persistent propaganda and fake news being manufactured by the NDC."
Mr Blay added that the party needed strong leadership to support the government to deliver its mandate to the people of Ghana.
In all, 41 aspirants successfully went through the vetting process, and the outcome of the vetting will be announced on Monday, June 4, 2018.
By Nii Adjei Mensahfio