Citizens of Nkoranzaman resident in Amsterdam, in The Netherlands, have presented a number of medical items to the St. Theresa"s Hospital at Nkoranza, in the Brong Ahafo Region. The items included electric mattresses, children/adult beds, trolleys, medical casts, blood pressure meters and others. Discussions are also ongoing to adopt one of the wards and name it "Amsterdam Ward ".
Presenting the items, Mr & Mrs Peter Kwasi Worae, leading members of the Union, stated that the hospital has over the years served the people in the area effectively in their health needs and it is necessary that all Nkoranzaman citizens assist the hospital to enable it to continue its good works to the people.
Receiving the items on behalf of the hospital, Bishop Dominic Yeboah Nyarko, of Roman Catholic Diocese of Techiman, thanked the Union for their donation and said the items would be put to good use to benefit the people. He said the hospital needs a lot of assistance and therefore called on all and sundry to come to its aid.
Nana Okofo Adjapong III, acting President of Nkoranzaman Traditional Council, in his remarks expressed his appreciation to the group and hoped that more of such donations would continue to come in future.
He also urged resident citizens to advise their relatives to join the various Nkoranzaman Unions both home and abroad to enable them to contribute towards development activities at home, he also called for peace and unity among all.
Mrs Diana Atta Kissiwaa, MCE of Nkoranza Municipal Council and Mr Francis Tawiah, the Hospital Administrator were also present.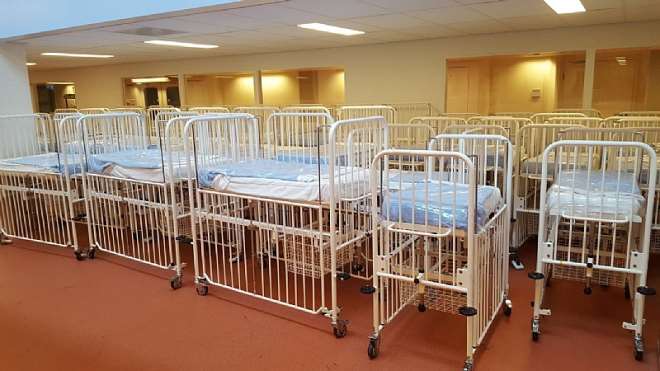 Medical Items