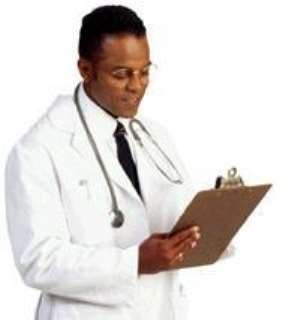 Accra, Sept. 8, GNA - The Ghana Medical Association (GMA) on Wednesday called off its nationwide strike and called on its members to resume full-scale work on Thursday September 8.
Professor Yaw Adu-Gyamfi, President of GMA, told a news conference in Accra that the Government had met their demands and that GMA trusted that it would pay the arrears owed them as promised.
"Following the mutual agreement between the Government ...the GMA Council has called off it industrial action", he said.
He, however, said negotiations on the Additional Duty Hour Allowance (ADHA) would continue and it was likely that the ADHA would be replaced with a new salary structure to lay to rest problems associated with it.
He said details of the agreement would be communicated to the divisions through their Executives.
Ghana News Agency reports indicated that the nationwide strike action embarked upon by Medical Officers in public health institutions on Friday September 2 to back their demand for payment of Additional Duty Hour Allowance caused the death of a number of people across the country.
The sick that were rushed to public health institutions were turned away leading to their death.
At the Komfo Anokye Teaching Hospital in Kumasi, an 84 year-old woman, Madam Akua Obiyaa was turned away when she was rushed there on Saturday, leading to her death.