Franklin Cudjoe: Empty Barrels Make the Most Noise…Part I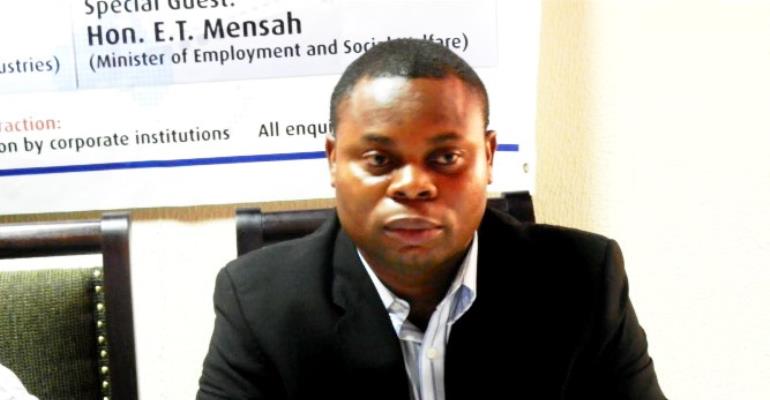 Let me state on record that whatever agenda that Franklin Cudjoe is entertaining his paymasters with will come flying right back into his face. One does not have to be a rocket scientist to figure out the game that is being played. I have always said that during the shameful NDC administration of incompetent and corrupt John Mahama, Franklin Cudjoe was almost silent as if an experiment was conducted on superglue in his mouth. I am glad that he is talking now, because it is clear that NPP governance is an antidote to the superglue effect; a good catalyst for proper democracy.
But why would anyone want to soil his hands with Franklin? Before he begins his Holier-than-thou attitude, his claim that he was threatened and that his life was now in danger is quite suspicious. I doubt if there is any NPP person who would want to entertain such a disgusting idea as to do Frankenstein any harm…oops sorry, I meant to say "Franklin". If there was any such threat, then he should look for the source that has the relevance of NDC buffoonery. Maybe he just made it up to cry wolf, but like I always say, he cries wolf where there is no sheep. Before he even begins to run his mouth like a crazed chicken, he should be investigated on issues of alleged money laundering that people suspect him of. His donors and supporters should be made to know what happens to their moneys when Franklin receives them. This man cannot cry foul about anything when his own home is suspected of unethical filth that he seems to cover up quite well. I believe that his donors must be made known to the public and further probes be conducted to ascertain the identities of those that are allegedly not on record. I doubt if there is any relevant donor entity that would support his Imani dumbtank knowing how inconsistent his arguments are and how senseless most of his submissions can be.
Let us start by the lies that he has peddled lately. On the issue of his scathing attacks on the communications ministry, he stated that the telcos were complaining about their data security. George Andah stepped in to clarify the issues that exposed Franklin as a multi-faced NDC diabolical person with a new-found penchant to argue a non-existing case for his beloved party. The telcos had been engaged in a stakeholder meeting with the MoC NCA, and no such issue came up to remotely suggest his claims. He further claimed that the CEO of MTN expressed his worry about the deal through the telecom chamber. Meanwhile this company had previously been engaged in over five African countries, having chalked major successes to warrant it international recognition with awards in support thereof. Meanwhile the man denied ever engaging Franklin for the past 15 years. In a frantic effort to redeem his sinking image, he lied again to further expose his agenda against Hon Ursula Owusu's outfit and Nana Akufo-Addo's government. He shot himself in the foot by suggesting that Kelni GVG was a Ghost institution. What a new dimension in idiocracy! It was immediately revealed that Kelni GVG was incorporated in 1995, and has identifiable directors. To counter the revelation, he continued to say that the company had no exposure in Call monitoring.
Franklin cannot continue to lie. In fact, he is officially the professional liar in town. What a shame! To so much as suggest that a board member of the NCA had resigned over the Kelvin GVG deal is a gross violation of the principles of lying. He lied terribly! The woman apparently resigned her post in February, and gave no reason for her resignation. Like seriously?
He cannot even stick to those dirty principles of telling a lie, much more try to be truthful. Oh yes, there are principles in everything, including crime. For example, people who go on a verbal assault have a systematic breakdown of how far they can stretch their lies to remain a bit relevant to the gullible. But Franklin seems not to care; he goes all out with ridiculous talk as if his head is tightly screwed inside his bottom.
Part II coming up…
#WhatAnImaniShithole
By Fadi Dabbousi