Needs for a befitting presidential palace -Minister
News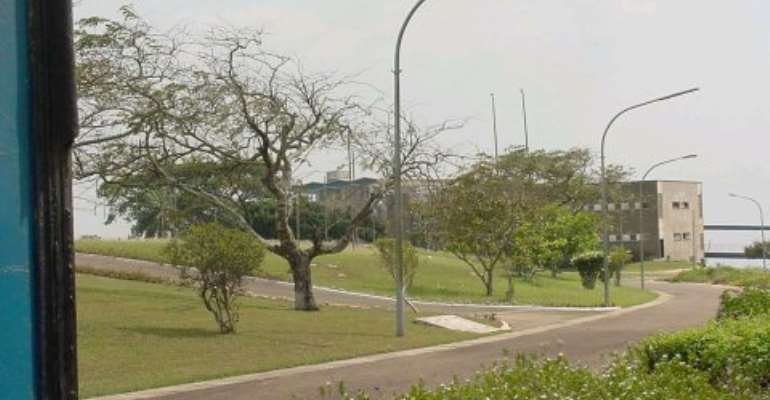 Rehabilitation Work On Peduase Lodge Estimated At ¢129 Billion Rehabilitation Work on the Historic Peduase Presidential Lodge near Aburi will commence by the next two months and be completed within one year. The Rehabilitation work is to be done by the China State Construction Company under the supervision of Twum Boafo And Partners - A Consultancy Firm. The China State Construction Company is expected to mobilize to the project site within the next two months.
These were made known to the press when the Minister for Works and Housing, Hon Hackman Owusu Agyeman visited the Peduase Presidential Lodge today. He was accompanied by his two Deputy Ministers; Hon. Issah Ketekewu and Hon. Cecilia Dapaah as well the Deputy Minister for Roads Transport, Hon. Magnus Opare Asamoah.
According to Hon. Hackman Owusu Agyeman, the rehabilitation work is estimated at ¢129 Billion and will be funded from government resources and grants from donor nations. He stressed he need for the nation to develop a high maintenance culture in order to help preserve State Property.
The Minister was unhappy that amongst all the countries in Africa, Ghana is the only one which is yet to have a befitting Presidential Palace.
The Peduase Presidential Lodge was constructed under the Nkrumah Regime about fourty years ago and served as the venue for the Biafra Peace Talks between the warring factions in Nigeria during Nkrumah's regime.