Londoners Confused Over WC Qualification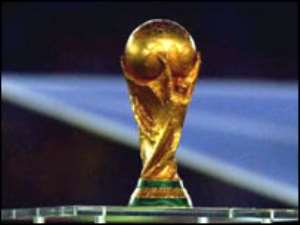 Ghanaian radio listeners in London were thrown into a mood of estascy on 4th September when one Mickie Charles confidently and authoritatively announced from the studios of KASAPA RADIO, London that Ghana have booked a place in next summer`s world cup, having won against Uganda in Kumasi. All the rules he quoted to seal Ghana`s qualification sounded so clear and logical.
However , according to a release by FIFA, the world football governing body, until the end of the last round of matches, no team has so far qualified from Africa. We have every right to jubilate as we would surely qualify despite the threat being posed by DR Congo on our chances. Be that as it may, the declaration by our brother, Charles was so untimely as we have one more hurdle to clear, against Cape Verde before qualification can be assured.
News from radio studios are treated with all authenticity. Lack of accuracy is likely to lead to confusion, misunderstanding, disagreement and mis-interpretation among the listening public. I don`t blame him as some of us nearly thought Ghana had already qualified. He should therefore be given the benefit of the doubt for having not done double-checking of his information before comfirming it to the public.
That notwithstanding, a big KUDOS to Charles for all the sacrifices he is making in his sporting service to the public. After all, everybody (INCLUDING ME ) makes mistakes in our presentation in one way or the other. The most important thing is to see Ghana in Germany next year. October is too far to play against Cape Verde. We cant wait. All the best Black Stars.