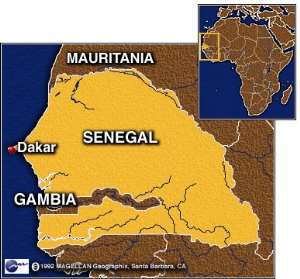 Accra, Sept. 6, GNA - Four out of the eight persons who died off the beach of Banjul, The Gambia, have been identified as Ghanaians, the Ministry of Foreign Affairs confirmed on Tuesday.
Mr Kwabena Baah-Doudu, Director Africa and Africa Union Desk, told the Ghana News Agency (GNA) that the Ministry was in the process of notifying their families and could not say much on the matter. He said the Ghana Embassy in Senegal was compiling names of Ghanaians to ascertain the entire list of those who boarded the boat on the night of the accident.
A total of 54 persons were reported to have boarded the boat with a promise to be ferried to Europe.
Mr Baah-Doudu said a post-mortem report showed that those found dead, were clubbed several times on the head and other parts of their bodies.
He said Ghana was seeking support of other countries whose nationals were involved, namely, Senegal, Togo, Nigeria and C=F4te d'Ivoire to push for the case to be investigated to its logical conclusion.
Mr Baah-Doudu said Ghana had confidence in the Gambian authorities to get to the bottom of the matter and was waiting on their final submissions.
The GNA learnt that the Criminal Investigations Department of the Ghana Police was working on the matter, while the final report from the embassies will be ready this month.