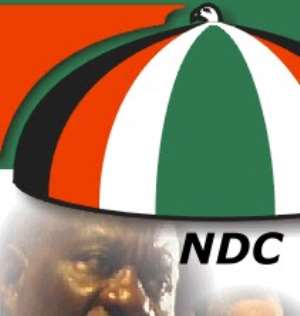 There are shills, there are frills, and there are shrills. They complement one another in their various ways. The shill is more a charlatan characterized by an enigmatic love for chicanery and a gross penchant for dishonesty. The frill, just as would ordinarily be laced onto a dress to disguise a fault or add to the beauty of a gown, makes the ugly seem beautiful and the diabolical look saintly. The shrill is the end result of the first two gone bad. It deafens society to a nauseating point of forgetfulness so that when it times out, nothing is left of the bad episode except a faint reminder that something untoward had happened….but what would that be?
So I told my people in the NPP to beware of the NDC, the NDC, the NDC, and then the devil. Some listened and worked with that in mind. Others, though, did not have the guts to do what I would cold-bloodedly do without blinking an eye; fire some and move some around like the blocks of a game of ludu. By the time they are back to their original positions, they will exit on their own without any wahala. I reckon, the shrill effect will kick in because they now may have the semblance of dazed zombies, going right when they have to turn left and moving backward when they have to move forward. Well, at least they are used to moving backwards, so they wouldn't see that as abnormal as I would.
Blaakofe is allegedly an NDC person, who was pushed by John Mahama to attach herself to the NPP in order to get him the relevant snippets to use against us. Luckily that did not work, so she remained attached to the NPP hoping to excel in being the happy NDC mole in the NPP government. An NDC MP hopeful somewhere dupes an Italian man $130,000 USD and some NPP people seem to want to cover up for him. And cases of such imbecility continue to dominate the system. Has anyone asked why it is that NPP information to the detail is an open secret flying in the camps of the NDC?
John Mahama must be the biggest idiot in the world for wanting to stage a comeback in 2020 to complete his rendezvous with the devil to destroy Ghanaians after riding the wave of serendipity since becoming an MP until his presidency. Well, at least he tells his story that way. You see, this man just won't be told, so I wasn't in the least surprised that Blaakofe spewed the nonsense that she did, and trolled our government the way she did.
There are quite a number of appointments involving persons of NDC hiding behind the tail of the elephant. Little do they know that the elephant's tail is short and slim and an ineffective shade to hide behind. Yet when effective CEOs are busy carrying the baton with all honesty, selflessness, and clarity, elements camouflaged under shady names of welfare groups, concerned citizens, and others, make noise to deafen the sense that we are making out of the good governance of the President, His Excellency Nana Addo Dankwa Akufo-Addo.
I knew Blaakofe was not a one-off character. Before I could complete contemplating, news broke that the Police was on a manhunt for an alleged ruthless criminal, Kwasi Nyankakyi, who was parading himself as a confidant of the President and the Vice-President to dupe unsuspecting people. So he wants to make billions, but reward a good player with sugra cane; to do what may I ask? Chew or shove the sticks somewhere the moon does not shine? You see, that is what makes him a ruthless criminal. Chaii, what can't people do for money and power! That is an NDC syndrome, associated with idiots like Ibrahim Mahama, John Mahama, Woyome, Agambire, Joseph Siaw Agyepong, and others. Then sensible people become senseless by saying that Nyantakyi is NPP. Hell no, he is a political prostitute. He joggles the ball to score his goals whichever government or party is in power. He is a shrewd soccer fixing maestro, it is alleged, so you should never be surprised. Ask how he managed to remain President of GFA for all the years the NDC was in power. Ask why John Mahama stopped an investigation against him and the GFA. But no, haranguing maniacs would not waste time doing what they know best; spew rubbish! They should hasten slowly, we will take them on boot for boot!
Duncan Amoah, a supposed NDC politician, is leading the fight against NPA. I should not have mentioned him as NDC because a bit of research would expose his true identity. So is it surprising that he is masterminding demonstrations against the NPP government? Franklin Cudjoe of Imani, head of a dumbtank, cries wolf where there is no sheep. Please do not wonder, I am telling it to you as it is.
We have always said that these are the kind of people who plan to plant drugs in the bags of NPP persons at the airport, and then snitch them to suffer the government debilitating negative propaganda. I can go on and on and on, but will hold it for now, while I prepare for my press conference about a crooked deal that involves many high profile persons of the NDC in the erstwhile shameful era of John Dramani Mahama, a.k.a #BurkinaAkonf3m #BurkinaFordSaga.
Please standby. By Fadi Dabbousi