Africans feared killed by Katrina
Diaspora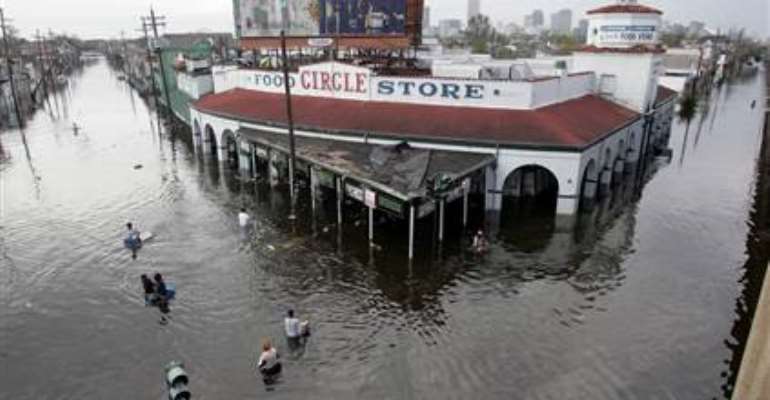 ... No news on Ghanaians There is still no indication of the number of Africans killed or trapped in the hurricane-hit city of New Orleans.
But five South Africans are reported to be unaccounted for. There is also speculation that some Nigerians may be among the victims of Katrina.
A South African couple are looking for their son who went to New Orleans in February to work for a carnival.
A Nigerian computer salesman in Washington DC for a seminar has been unable to reach his wife and daughter.
"To make matters worse, the authorities will not allow me to go back to the city to look for them," he told a Nigerian newspaper.
The fate of Africans in the city is complicated by the fact that it is unknown how many Africans lived there without official papers.
The Independent in Nigeria reported that Nigerian embassy officials in Washington had not received any distress calls from Nigerian victims of the hurricane.
Kenya's Ambassador to the US, Leonard Ngaithe, told a Kenyan newspaper that their embassy had not received any reports of Kenyan casualties.
But he said they have received thousands of phone calls from Kenyan parents who wanted to know the fate of their children.
He said the embassy had also received calls from other Kenyans and groups in the US that were willing to help.