Make Facility Managers Strategic Partners in 1D1F Agenda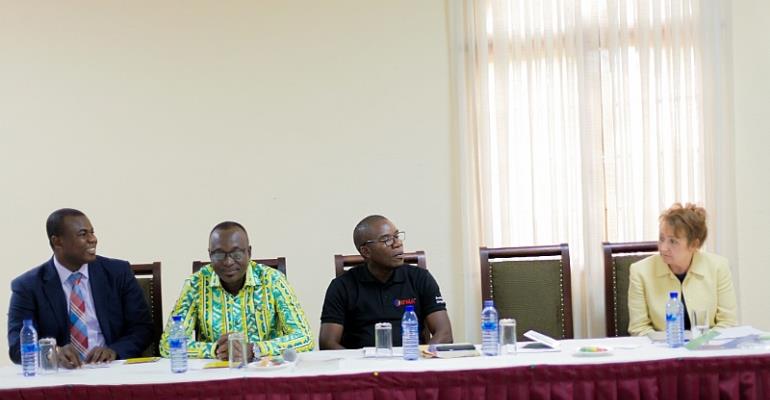 Facility Managers have expressed keen interest in the sustainability of government's flagship project, the One District One Factory initiative owing to concerns that factories that were built by past governments have all collapsed due to poor management and supervision.
The President of the International Facility Management Association (IFMA) Greater Accra Chapter, Arch. Sampson Opare-Agyemang (BSc, MSc.) said the free SHS, 1 District 1 Factory and 1 Village 1 Dam are all fantastic programs that can only be realized in a built environment.
He noted that these programs can only be better managed and sustained by FM management strategies and standards.
Mr. Agyemang indicated that these policies are very expensive assets to the government and the tax payer and therefore require that the focus be shifted from the initial cost of the assets to the life cycle cost of the asset.
According to him, Facility Management (FM) is a profession that encompasses multiple disciplines to ensure the functionality of the built environment by integrating people, place, process and technology.
He said this at the celebration of the World Facility Management Day in Accra under the theme "Enabling Positive Experiences."
Mr Agyemang added that it is their responsibility to not only understand and benefit from policies affecting the built environment, but also provide the FM perspective and world best practices to elected officials, to influence legislation that affect the built environment.
"We in Ghana want to focus more on advancing the visibility and empowerment of the FM professional for a better built environment in Ghana. Decisions made by successive Governments are increasingly influencing the Facility Management (FM) profession; from common sense solutions for energy efficiency to the importance of FM training and standardization," he intimated.
The challenge, according to him, is that FM is yet to be recognized as a strategic business enabler and contributor to the nation and business productivity, profitability, and workers health and safety.
Mr Agyemang posited that the lack of recognition of the FM profession in Ghana translates to lack of professionalism, lack of quality, absence of FM education and lack of standards in the built environment.
He urged government to make FM a strategic level function – not back office function, incorporate FM into the development process of buildings and infrastructure – Design, Project management, operations & Maintenance, develop appropriate FM strategy – Outsourcing to professional organization is the best practice, manage Facilities Management with KPIs and adopt international best practice in FM.
Arch. Sampson Opare-Agyemang intimated that government can only achieve these by establishing the appropriate legislations and ensure compliance, design sustainably use of environmentally complaint materials and practices, create appropriate legislation for the industry regulation and enforce professionalism, and establish government FM department or agency for infrastructure management and regulation.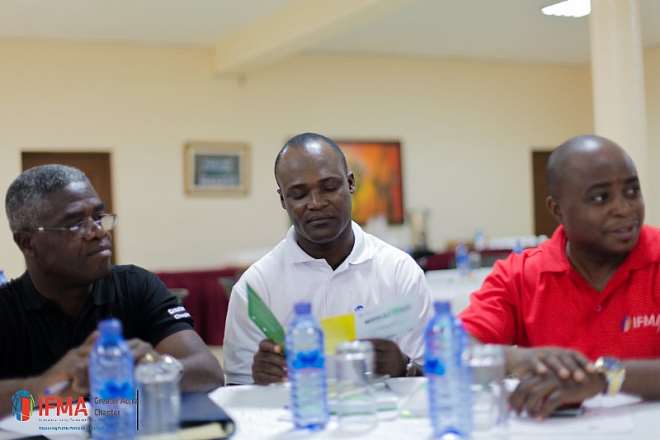 Img-20180518-wa0007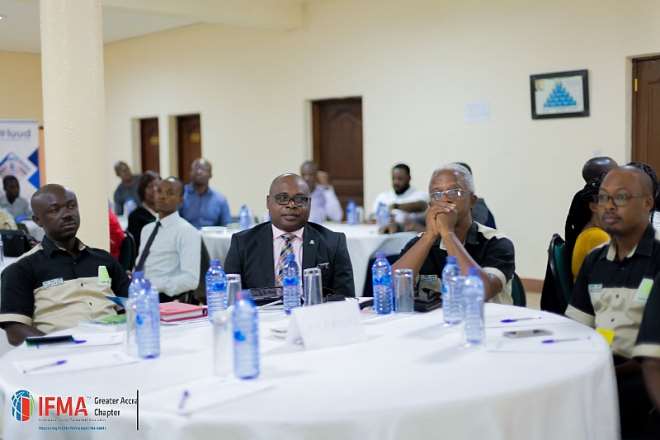 Img-20180518-wa0004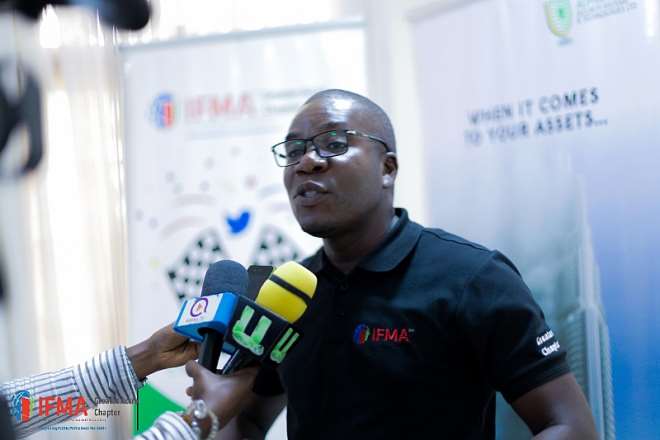 Img-20180518-wa0009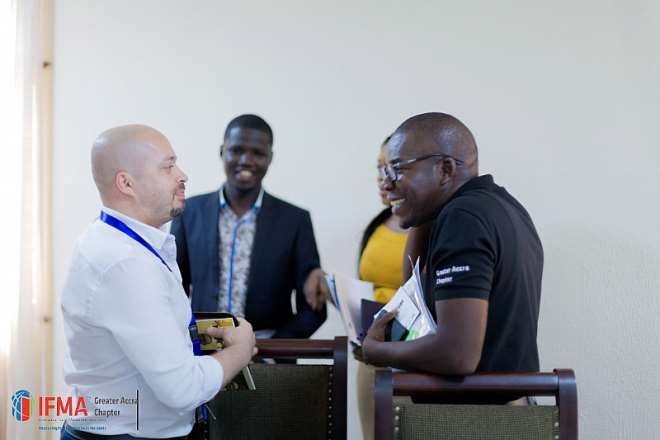 Img-20180518-wa0011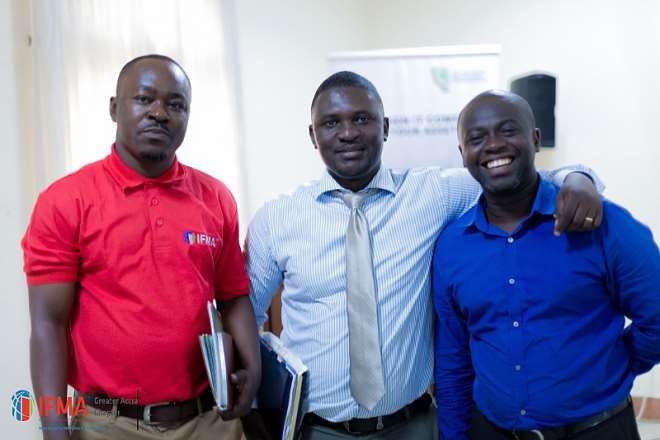 Img-20180518-wa0014