Oil Raked In $396.17m In 2015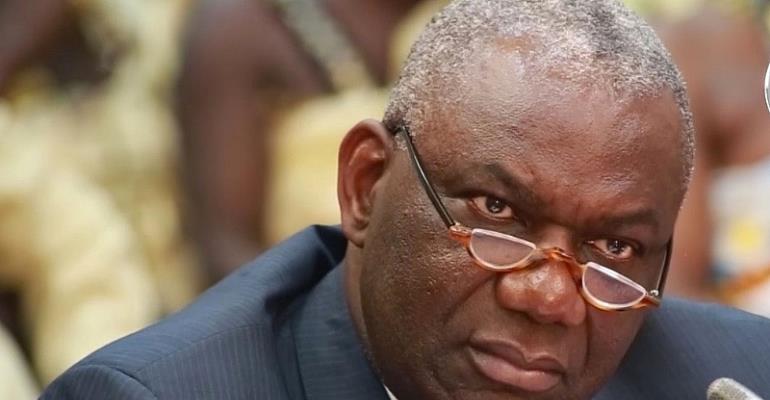 Government received a total of $396.17 million as petroleum revenue for the year 2015, and exported crude oil that contributed to 18.7 percent of the total merchandise export.
The petroleum sector also contributed 4.1 percent to Ghana's Gross Domestic Product (GDP) in 2015, which is a significant achievement, the Ghana Extractive Industries Transparency Initiative (GHEITI) Report on the Oil and Gas Sector 2015 has revealed.
The revenues were generated from the Corporate Income Tax of $20.41 million, $465,920 in Surface Rentals, $553,815.32 from Gas sales, $419,387 as price differential from 2014 and $30,468 as returns on investment.
The 2015 GHEITI Report, launched together with that of the 2015 Mining Sector Report in Accra on Wednesday, has however revealed that a net negative discrepancy of $289,381 was obtained between company payments and government receipts.
The report said some of the participatory companies, particularly Hess Ghana Exploration Limited, did not report any amount as training and technology fees, whereas Ghana National Petroleum Corporation (GNPC) reported $300,000 as training and technology fee received from Hess Exploration.
Kosmos Energy HC also reported an amount of $10,589 higher than that reported as corporate tax receipt by the Ghana Revenue Authority (GRA).
Messrs Boas & Associates were engaged to produce the GHEITI Report on Oil and Gas payments covering January to December 2015 on behalf of the Ministry of Finance.
Participatory companies involved in the study were Tullow Ghana Limited, Kosmos Energy Ghana HC, Anadarko WCTP Limited, GNPC, Petro SA, Ghana Gas Limited and Hess Ghana Exploration Limited.
The report indicated that during the 2015 review year, $41.88 million, representing approximately 16 percent of 2015 Annual Budget Funding Amount (ABFA) allocation, was lodged into the Ghana Infrastructure Investment Fund (GIIF).
It said $53.69 million was withdrawn from the Ghana Stabilisation Fund and deposited in the ABFA Account to compensate for the shortfall in the projected quarterly in the amount for the first quarter of 2015, bringing total allocation to $292.98 million.
According to the report, GNPC received $126.86 million in 2015 as equity financing costs and its share of net proceeds compared to $180.71 million in 2014.
An amount of $93.84 million, representing 73.7 percent of the 2015 allocation to GNPC, was used to fund the Jubilee Equity Financing Cost while $17.32 million, representing 13.7 percent, was spent on other exploration and field development projects.
The Ghana Stabilisation Fund and Ghana Heritage Fund received $15,171,062 and $6,501,884 respectively.
An amount of $387,219,927 was obtained as total government receipt as reconciliation while a total receipt into Petroleum Holding Fund as declared by the GRA amounted to $396, 142,411.
Analysis of the report showed significant achievement in the area of transparency level of the extractive sector, experts have stated.
However, Dr Steve Manteaw, the Co-Chair of GHEITI, stressed the need to promote accountability in the sector.
He said all stakeholders, together with the civil society organisation and the media, must intensify their watchdog role to ensure accountability in the use of revenues at the various levels in the country.
–GNA