The Role Of Facility Management In Safeguarding Business Investment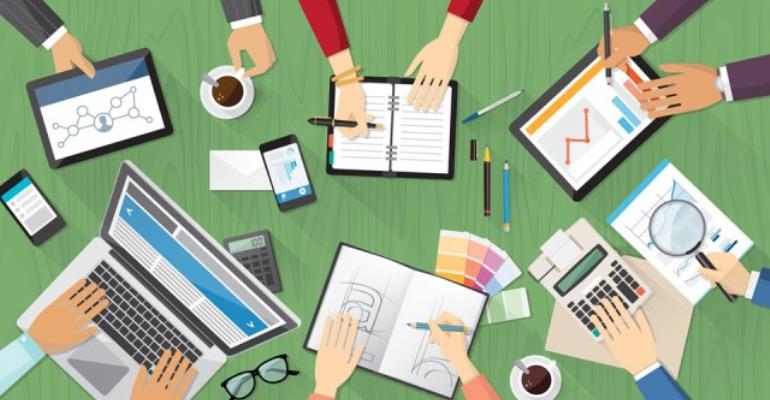 As foreign Investment attraction seems to be a hot topic discussed in board rooms, cabinet meetings and government organizations such as the Ghana Investment Promotion Center, How is Ghana seeing the added value of professional Facility management as a strategic tool in safeguarding a mutually beneficial business environment for the growth, profitability and sustainability of industry?
Ghana recorded an unprecedented 1,775.11 per cent increase in Foreign Direct Investment (FDI) inflows for the first quarter of 2017 over that of 2016. According to the Ghana Investment Promotion Center, the nation bagged US$3.o4 billion in registered FDIs in the first three months of 2017, as against US$157.57 million during the same period last year.
Joint ventures between Ghanaians and foreign partners valued at US$2.500 billion which is 82.25 percent of the total estimated value of projects registered. The total jobs expected to be created by the recorded investments are 2,551. I have a ghost fear feeling as a professional facility manager about the health, safety, productivity and wellbeing of these workers.
I will attempt to spell out a few factors on getting the best out of employees and deal with other also relevant factors like the wellbeing, health and safety of employees in subsequent articles.
In the highly competitive, formal and well-structured business world where employers are not looking at exploiting employees, business owners often find themselves asking, "How is my office space/ workplace impacting employee productivity, and what can I do about it?"
They are probably always looking for ways to increase employee productivity in order to increase revenue. Could that be said about the Ghanaian business environment? Do employers comply with the labor laws of this country? Do employers enter into the appropriate contracts with the employees? Do our workspaces encourage employee productivity? How safe are these workplaces?
Are the workplaces environmentally friendly? These questions flood my thoughts as I think about the recent fiscal growth of Ghana and how investors are rushing in to setup businesses that are employing Ghanaians. Notwithstanding the improvement of the macro economy, a major productivity factor for the business environment from the employee's perspective is how the micro economy is performing. Economic fatigue of employees will go a long way to blackmail employer's interest, compromising revenue.
I believe that the workplace irrespective of its formal nature should create a destress and therapeutic environment for employees to perform their best.
It's no secret that you lose money when your employees aren't productive. Many employers believe that employee productivity is the sole responsibility of the employee.
While there are many things that an employee can do to help increase their productivity in the workplace – such as getting more sleep, eating breakfast, exercising, etc. – there are things employers can do to help as well. In the workplace, the way your office is set up plays an important part in how productive your employees are.
There's no one-size-fits-all solution that will work for all businesses, but understanding your employees and the way they work can help you create an office layout and environment that will foster productivity.
There are many different factors that can impact an employee's performance and productivity in the workplace. Some of those factors include workplace clutter, lighting, temperature and noise. A study by The American Society of Interior Designers found that physical workplace design is one of the top three factors that affect an employee's performance and job satisfaction.
Studies have shown that noise, light, temperature and furniture layout are important factors that influence employee productivity and health. As an employer, you may be wondering, "how can I use that information to help increase productivity in my office?"
Dim lighting lowers productivity and fluorescent lighting has been known to cause headaches. Try incorporating both natural and artificial light. Employees find that being near windows helps them feel more focused and relaxed. Keeping your office bright helps to create a more cheerful mood and helps facilitate productivity.
Additionally, if your office is too hot or too cold, your employees will find themselves distracted. There isn't a perfect temperature for everyone, but try to find a temperature that most of your team is comfortable with.
Noise is one of the biggest distractions in the workplace, and it can also be one of the biggest reasons why your employees aren't productive. Some people work better when there's background noise while other employees work better when it's completely silent.
If you have an open office layout, try creating a space in your office where employees can go when they need a quiet place to work. Also, make sure your office furniture is comfortable and ergonomically sound, especially if you have employees that sit for long periods of time. Few things are worse than a chair that becomes uncomfortable or painful after a few hours.
Try spacing out your furniture so it's not too close together so the office doesn't look cluttered or unorganized. Doing this can help to make your employees feel more relaxed and less stressed, thus helping them to be more productive.
By creating an inviting atmosphere, your employees will feel more engaged, which ultimately leads to increased productivity. Some of the changes are easier to make than others, but making an effort not only makes your employees happier, but also help to increase your bottom line.
All this can be done effectively by engaging a professional facility manager in our organizations. The facility management profession has been in the background for decades in our part of the world and has supported the very fiber of businesses that are thriving in the world today like Google.
Unfortunately, there's no institution in Ghana running this important program irrespective of it being the one most modern business strategic tool for success. I hope that the government institutions that are so poised on turning Ghana into a primary business destination will realize the added value of facility management in their strategic planning.
It is only through it businesses can concentrate on their core business and leave the functionality of their workplace to professional facility managers and not administrators.
–
By: Nicholas Solomon (Professional Project and Facility Manager and member of the International Facilities Management Association. Nicholas is an Associate Consultant at HEDNIC CONSULT, a project and facility management consultancy firm based in Ghana.)