B/A: Golden Key Group Boss Urges Youth To Take Advantage Of Modern Technologies Available In Marketing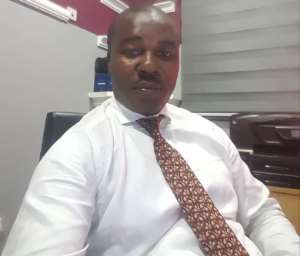 The Chief Executive Officer,(CEO) of Golden Key Group, Yaw Osei Owusu, has asked the youth of the country to take advantage of various technologies available in marketing to enable them make meaningful contribution to the national economy.
Mr. Yaw Osei Owusu popularly called "Chief Owusu "said there is a plethora of technological tools that the youth can use to market their goods and services which would push them out of the unemployment category.
Chief Owusu said in digital world website alone allows one to find new markets and trade globally for only a small investment and also a properly planned and effectively targeted digital marketing campaign can reach the right customers at a much lower cost than traditional marketing methods.
Speaking to Space 87.7FM, in Sunyani on the side-lines of the graduation of 300 youth in the Brong-Ahafo Region after their three-month training in Digital Marketing and Entrepreneurship in Sunyani, Chief Owusu noted that the future of digital marketing in Ghana remains very bright and urged the youth to always avail themselves for knowledge and skill acquisition in online marketing.
He said Golden Key Group is engaging majority of the three hundred youth in the Brong-Ahafo region who have been trained in digital marketing to onboard clients with digital accounts with Ecobank known as Ecobank Xpress Account.
"Everything is going digital and soon, we would not need to walk to the banking hall to transact business, you only need your digital account and things can be done with your bank on your smart phone", he explained.
Chief Owusu added that Golden Key Group, bearing in mind that the youth of the country must be part of the economic transformational agenda, has put in place measures to propel them to realize their potential in the business environment.
He said Digital marketing simply promote products and services via various forms of electronic media, mainly based on the internet.
According to him, many businesses have already experienced advantages of digital marketing over traditional marketing.
Unlike traditional marketing, it involves the use of channels and methods for a proper understanding in the real-time scenario. Thus, organizations can analyze marketing campaigns and implement necessary steps accordingly.
The CEO, said regardless of what once company sells, digital marketing can work effectively for any industry. With digital marketing, one can see results much faster than you might with offline marketing.
Chief Owusu noted that the interactive nature of digital marketing strategies helps companies to grow their client base in a short span of time.
According to the CEO, knowledge in digital marking is rewarding and that it gives you access to millions of clients across the globe, the reason for which Golden Key is engaging the youth with their technological skills.
Chief Owusu said consumers are looking to interact with goods and service providers digitally and as quickly and as conveniently as possible, so they youth must make the of smart phones, which has revolutionized business communications with the ability to receive and send business and marketing messages from anywhere at any time.
He noted that Digital Marketing is so important because via electronic channels and by posting positive comments, feedbacks about your company, product, services and your happy customers, you can attract new customers and build long-lasting relationship.
"The benefits of being technologically current are enormous and the bottom line is you reach millions of customers online", he said.