PPP Threaten To Drag Government To Court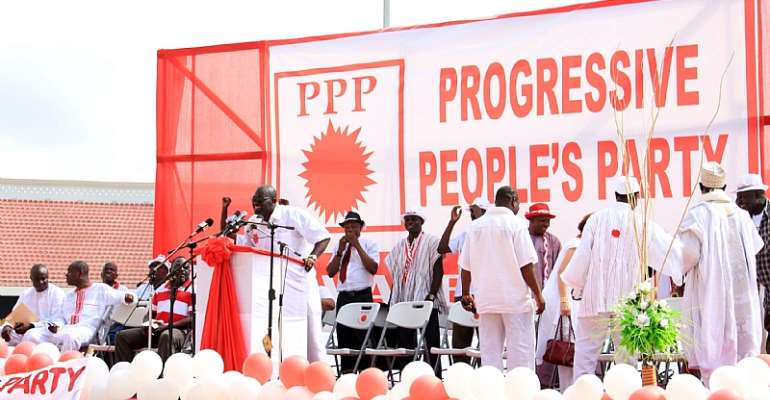 The Progressive Peoples Party (PPP) is accusing the current Government in power of failing to enhance and improve Ghana's local governance system with key emphasis on the authority and capabilities of the various district assemblies.
According to them, the formula which the government in power is planning to use in dispersing the District Assemblies Common Fund will only see to it that the Assemblies receives just 20% of the district assemblies common fund for administrative purposes and that is an abuse of executive power.
Chairman of the Party, Nii Allotey Brew Hammond whiles defending the allegations being made by his party emphasized that the PPP will be forced to take the Government to court, immediately they begin to carry out a rollout of the formula.
"They haven't dispersed the money yet, let us wait and see if that is what they will do. We expect that they will disperse all of what is in the Common fund to the District Assembly". If they do not disperse all to the district assembly then we will have reason to go to court because we believe that development has been too slow for us as a country for 61 years", Mr. Hammond said.
He also added that if we concentrated on strengthening the District Assemblies, our developmental rate will be much faster that what Ghana has witnessed as a country in the last 61 years.
In addition he highlighted that if you go to the various districts, they are lacking a lot of essential things such as good drinking water, good and safer roads to travel on, good infrastructure and even good houses to live in as there are sub-standard houses everywhere.
As such, he noted again that the PPP believes If we concentrate giving power to the people at the grassroots level, they will participate in the Governance of their district and because they know what is vital to them, they will attend to those needs first.