AIMS Announces First Cohort Of Women In Climate Change Science Fellows 
KIGALI, Rwanda, May 15th 2018, -/African Media Agency (AMA)/- Today, the African Institute for Mathematical Sciences - Next Einstein Initiative (AIMS-NEI) announces the first cohort of Women in Climate Change Science Fellows: Dr. Nana Klutse from Ghana, Dr. Jessica Nosizwe Paula Thorn, a South African national living in the United States and Dr. N'Datchoh Evelyne Toure from Ivory Coast.
"Climate change represents one of humanity's greatest challenges of the 21st century. The challenges are greater for African countries that are experiencing an increased population growth with downstream consequences on land redistribution. Unlike other continents, Africa is in a unique position to grow its economy and industries using climate-smart strategies that apply research-based evidence that limit future extreme climates and adapt to current climatic conditions. To achieve this, contributions by both men and women are critical. That's why in collaboration with the International Development Research Centre of Canada and the Government of Canada, we created the AIMS NEI Fellowship Program for Women in Climate Change Science that puts female researchers in the driver's seat to contribute to a more sustainable societal response to climate change and we are proud of a very strong first cohort," said Mr. Thierry Zomahoun, President and CEO of AIMS-NEI.
Each Fellow will receive between $25 000 to $31 000 over one year. The fellowship program was made possible by a five year grant from the International Development Research Centre, Ottawa, Canada with financial support from the Government of Canada through Global Affairs Canada (GAC). The program will see between 16 to 20 fellowships awarded from 2017 - 2022 to outstanding female scientists from all over the world who are applying substantive mathematical science concepts to address pressing climate change issues relevant to Africa.
"International Development Research Centre (IDRC) is proud to be involved with AIMS-NEI since 2010, when Canada became the first donor to help AIMS expand across Africa. Over the last decade, we have seen many success stories and the creation of a strong AIMS network. And today, we are delighted to extend our heartfelt congratulations to the first cohort of Women in Climate Change Science Fellows. Their projects are expected to add significantly to our understanding of climate change and its impacts and to the development and implementation of innovative policies and strategies for mitigation, adaptation and resilience. We look forward to great research results from these outstanding mathematical scientists," said Dr. Jean Lebel, President of the International Development Research Centre.
The Fellows were selected from among 14 competitive applicants following a two-step evaluation process by international subject experts, including an International Selection Committee. Beyond a standard fellowship, the Women in Climate Change Science Fellowship addresses certain barriers such as pregnancy, child-birth, establishing a family head on. The funding received by fellows includes funds allocated for up to three dependents. As well, in keeping with the goal of strengthening the capacity of African institutions to respond to climate change, the Fellows must conduct their research at a host institution in Africa, different from their home institution.
This fellowship program is part of the broader Mathematical Sciences for Climate Change Resilience (MS4CR) program which seeks to build the intellectual capital needed to solve the myriad challenges to Africa's development resulting from, and impacted by climate change.
Get to know the AIMS-NEI Women in Climate Change Science Fellows
1. Dr. Jessica Nosizwe Paula Rose Thorn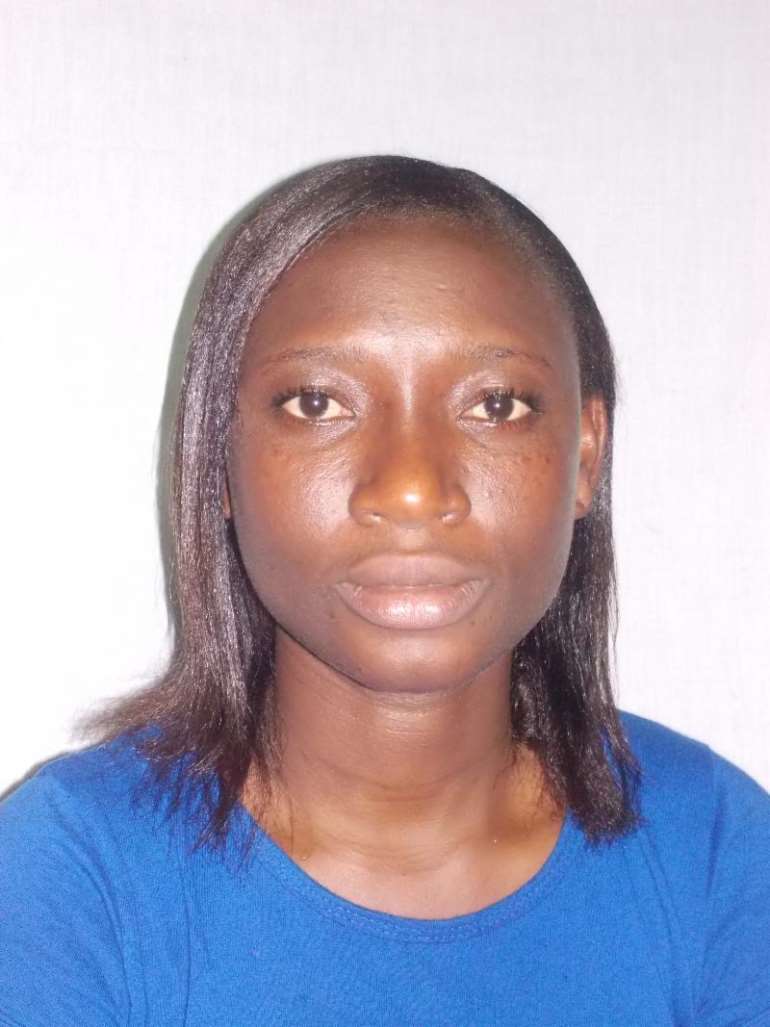 Ivorian, Research Associate,
University Felix Houphouet Boigny in Côte d'Ivoire
Dr. Toure is a research associate in the University Felix Houphouet Boigny in Côte d'Ivoire. Before then, she was a Postdoctoral fellow at the 'Laboratoire d'Aerologie' - University of Toulouse, France, where she investigated the sources of uncertainties in African biomass inventories and atmospheric pollution impact on health over West Africa within the framework of DACCIWA project. She obtained her PhD degree in the Federal University of Technology in Nigeria (2015) made possible through a scholarship from WASCAL and ICTP STEP programme. Her PhD research focused on the impact of aerosols from biomass burning and dust on West African climate using RegCM. The results showed that aerosols does not only impact the rainfall distribution but also greatly influences the West African monsoon features.
Her current research involves investigating the potential changes in climate extremes over West and Central Africa at 1.5°C and 2°C global warming using regional climate model (RegCM). As a Fellow, her research will assess the impact of climate change on extreme rainfall and temperature patterns over Cote d'Ivoire in the context of the Paris agreement. The results will provide valuable information that can be used by policy-makers to formulate mitigation strategies to reduce the impact of climate change on agriculture, human health and economy. She will be hosted during her fellowship tenure in the Competence Centre WASCAL, Burkina Faso.