Concerned Citizens Of Sekyere Afram Plains Commend Their MP
...As They Ask For More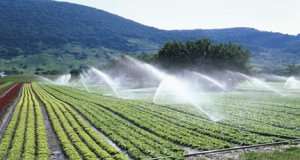 We, the members of the Concerned Citizens of Seyere Afram Plains wish to use your highly esteemed medium to thank our Member of Parliament Hon Alex Adomako Mensah for digging up six dams for the district.
There are 95 communities in the Sekyere Afram Plains District, but only a few of these communities had dug-out dams, and boreholes to provide drinking water for all the communities.
This leads to acute water shortage on several occasions and residents have had hectic time searching for water to drink. And as we all know, scientists say the human body is made up of about 70 percent water and we need water to live.
Even more sadly, the people in the five communities where they have dug-out dams, our people share the water with cattle who drink and ease themselves into the water, causing infections and leading to water borne diseases to humans who drink it.
We, the members of the Concerned Citizens of Sekyere Afram Plains, and several well meaning citizens of the area have made countless calls to organizations, the District assembly, and NGOs to come to our aid but to no avail.
This is why we, on behalf of the people of Saabrewa, Akuma, Funesua, Offe, Abura and Compelle commend our Member of Parliament for the dug-out dams he has constructed for them.
Even though the number is still very small, looking at the large nature of the district, we want to commend him and tell him to construct more; at least, it won't be bad to have one dam in each community.
We also want to inform the District Chief Executive of the Area, Hon Joseph Owusu to join in and help provide more portable water for his people.
We also want to bring to the attention of the MP and DCE that the poor road network in the district has been a great source of worry for us. Because after our people have drank the contaminated water and fallen sick, accessing healthcare becomes very difficult because travelling from one village or community to the other is not easy because of the bad nature of the roads.
Mr. Boakye Yiadom- 0504251960
Chairman
Kwaku Obuor- 0248700101
Secretary