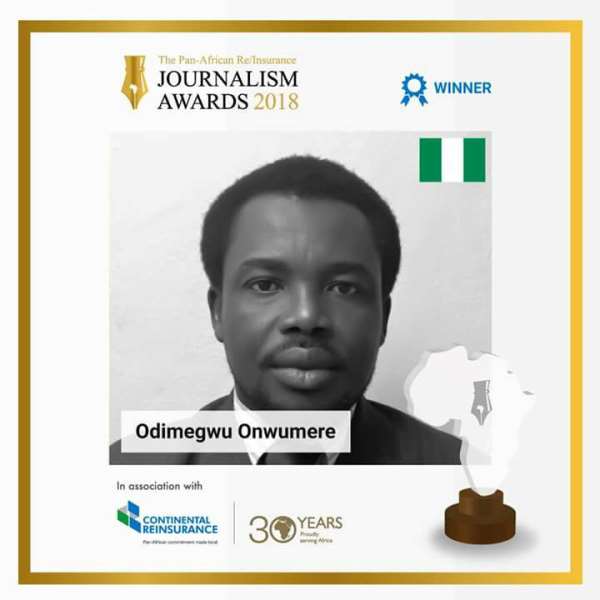 I saw Onyekachi on May 13 2018, after eight years or thereabouts. The place was along Shell Location Road, Oyigbo, Rivers State.
Onyi, as he was fondly called, was my classmate in the secondary school. He was driving an expensive car, although a rickety one. I was riding my motorcycle.
Crossing a road bomb, he was looking at me, but I was quick to recognise him and shouted, "Onyi!", then veered the roadside in excitement and packed.
He packed his 'expensive car' just on the road, came down, with his shoulders very up, twisting himself like the peacock's. I sensed his arrogance and hated him immediately with passion.
His style, for me, was odoriferous. I knew he was no body before the eight years he disappeared from Oyigbo. He was nobody even in our school days and is no body to me today, as far as I'm involved.
With his shoulders very high and with an aura downsizing me, I concluded that this guy was EMPTY. I had known that the greatest drum makes the greatest noise. I saw a very fat Onyi but an EMPTY person.
I bought in his downsizing of me and made him feel above life, above board.
Onyi asked from my family to some other things, just as a teacher would ask his pupil. I allowed him feel important while I remained the unimportant person, as his body language suggested the latter.
He mentioned a crème de la crème party in the town he was attending before we met. I allowed him express his foolery self.
Besides, he was not my mate, even though we were classmates. I'm about two or thereabouts years his elder. That apart. I went to pick my motorcycle from where I packed it, after the unpleasant pleasantries.
When I have done this, I watched Onyi twisting himself back to enter his 'expensive car' the same way he came down from it.
We greeted again and zoomed off. But while I was riding, I was looking for a statement to qualify Onyi. Luckily, I found solace in one of the quotes by John Calvin Maxwell, an American author, speaker, and pastor with many books, primarily focusing on leadership, to his credit.
John Calvin Maxwell says, "There are two kinds of pride, both good and bad. 'Good pride' represents our dignity and self-respect. 'Bad pride' is the deadly sin of superiority that reeks of conceit and arrogance."
Sadly, Onyi had 'Bad pride'!
-Odimegwu Onwumere is a Poet, Writer and Media Consultant based in Rivers State. Email: [email protected]