Malaysia: Najib Razak And Corruption Fallen From Power!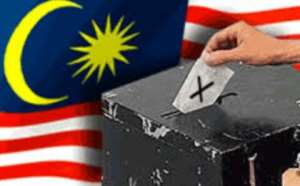 Extreme greed turns a politician into a cruel autocrat. In the name of serving the people, s/he gets indulged into deception, pretention, mockery and looting of public wealth. Malaysia's defeated premier Najib Razak got infected to the dangerous disease named - corruption. He made hundreds of millions of dollars through corruption. When the Malaysians protested Najib's greed and wrongdoings - he had used the state machinery in supresing the people. Even he was ruthless towards Dr Mahathir Mohamed (92) - the newly elected Prime Minister who successfully defeated Najib on May 9, 2018 general election. Najib had applied all possible tricks in winning the election - by hook or crook. But finally - corruption and Najib were defeated. It was a victory of democracy and the people.
Now the million dollar question is - can or will Dr Mahathir bring corruption charges against his former comrade Najib Razak and put him behind the bar? At the age of 92, can Mahathir at least prove - corruption-plagued fallen autocrats like Najib are punished?
Najib Razak's fall must have created nervousness amongst ruthless, corrupt and liar autocrats like Sheikh Hasina in Bangladesh; and her band of corrupts, thieves, looters - including her own son Sajeeb Wazed Joy, daughter Saima Wazed Hussain Putul, sister Sheikh Rehana [known as Emelda Marcos of Bangladesh], niece Tulip Rizwana Siddiq [also Hasina's Special Advisor and UK Labour Party MP], brother-in-law Maj Gen Tarique Ahmed Siddique [also Hasina's Security Advisor and Tulip Siddiq's paternal uncle] etcetera etcetera. Fall of Najib rings the bell of Sheikh Hasina's inevitable fall - just within several weeks from now - more precisely, in December - through ballot.
The Bangladeshi autocrat is desparately trying to remain in power indefinitely - by force. But she will have to fall - through ballot - or through bloodshed. This time, India, Russia, China and Iran cannot save this monstaous autocrat - for sure!
The author is a freelance columnist writing on diversified issues in Bangladeshi and international newspapers.