Derbie Raphael Celebrates Mothers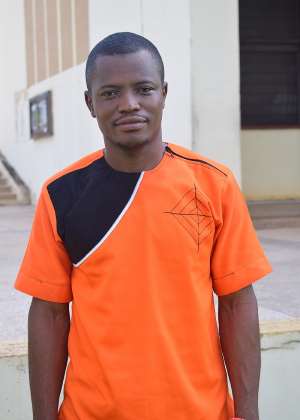 My sharp pen has gone into hiding for some time now because of the activation of examination mood in me as a student. I, on that note owe my cherish readers an apology for such a long silence.
It is factually accurate and incontestable that every human was born of a woman. Again, there is no denying the fact that not all women are mothers. Mothers are characterized by some attributes that no amount of words lace together can exhaustively describe. These attributes are not found in every woman.
As a young man who has an insatiable penchant to succeed, I constantly remind myself of the saying that he who fails to appreciate will depreciate. It is in this regard that I succinctly wove together these words to add my melodious voice to the numerous titillating voices eulogising mothers across the length and breadth of this country and beyond in celebrating their milestone.
This is a special day that my prolific pen cannot remain hidden and silent. It is a day that has all the forces to smoke my pen out of its resting place. The force is irresistible hence the flow of my ink on this day.
Mothers' day is a day set aside like any other special day in the year, to celebrate mothers in acknowledgement of their invaluable contributions to children's lives. Mothers are indeed valuable assets. Without them, the world would be completely incomplete and without form.
It is a fact beyond contest that all mothers are women but not all women are mothers. True mothers are invariably distinguished by their virtues which are rare in non-mothers.
Mothers have an unending and unbounded love for children whether biological or not. Ask yourself whether you have this attribute of a mother.
God has made mothers in a special way. They have patience that is uncommon in the lives of non-mothers. This is a verifiable fact. They have the capacity to endure all kinds of hardships in their insatiable quest to performing their motherly roles.
They show uncommon love to children even if they (mothers) are not shown love. They show unconditional care to children in general. They are not discriminatory no matter the circumstances surrounding them. This is unfathomable. Mothers are God fearing, humble, sober and charitable in their lives.
From where I am coming, the Upper West Region of Ghana, mothers do everything possible within their means to keep children and their families happy. In fact, they don't allow anything to cloud this attribute of theirs. They go every length to make children, their husbands and society comfortable.
Mothers are so much committed and dedicated in pursuing the welfare of children in general. They become happy and excited in the growth and successes of children and their families.
I can vividly recall how my late mother, may her soul rest in perfect peace, used to treat me and my friends. Indeed, she was a mother, a mother for all children. Hmmm, I missed your motherly care and love mum.
The definition of mother transcend women who have biological children. A mother is not the one who gives birth to children. No! Rather, a mother is a woman of substance not in terms of riches but in accordance with our cherished and enviable traditional values and customs which are characterized by love.
Motherliness reflects in your way of love, care, respect, patience and humility towards children, husbands, family members and the society as a whole. Your way of dressing as well as your ability to unite and maintain peace and happiness in your family and society makes you a mother. The definition of a mother cannot be complete without the mentioning of your ability to forgive and forget those who offend you.
Let me use this opportunity to admonish all mothers to inculcate their motherly care and love in all children by seriously guarding against the profanity that characterizes the contemporary ways of dressing, and disrespect among most ladies and some gentlemen.
In all sincerity, we are fast losing our most cherished, beautiful and enviable societal values and culture to that of the western cultures. Mothers must therefore champion the crusade of the fast losing motherly qualities among the potential mothers. Most of the potential mothers have become "social workers" and others take delight in drinking and smoking. It is so worrying the alarming rate at which our potential mothers are messing up all in the name of modernity.
I want to conclude by suggesting that mothers use this special day of theirs to educate, mentor and sensitise, on the need to be true mothers. I mean mothers of substance. This should be manifested in their dressing, conversation, relationship and behaviour in their families, societies, villages, towns and cities.
HAPPY MOTHERS' DAY TO A MOTHERS AND POTENTIAL MOTHERS.
[email protected]
0240371356.