The State Of Physician Assistant Profession In Ghana Since Its Inception In 1969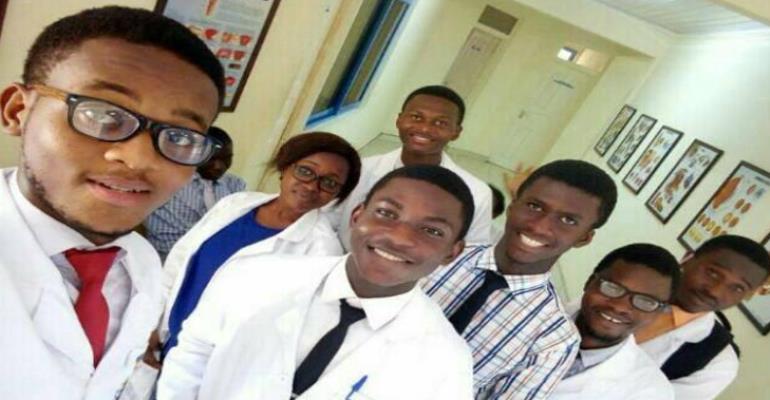 In Ghana, physician assistant (PA) refers to three distinct groups of healthcare professionals trained in the medical model to practice medicine and dentistry: PA–Medical, also known as medical assistants; PA–Dental, also known as community oral health officers; and PA–Anesthesia, also known as nurse anesthetists.
Physician Assistants, by definition, are health care professionals licensed to practice medicine with physician supervision (which is not the case in Ghana as PAs are not supervised by doctors) and educated on the medical model designed to complement physician training.
Within the Physician-PA relationship, PAs exercise autonomy in medical decision-making and provide a broad range of diagnostic and therapeutic services.
Physician assistants are also involved in education, research, and administrative services in Ghana. Most health data in the country are generated with the help of PAs since they are mostly the sub- districts in-charge, where a bulk of health data is generated.
The PA profession was created to improve and expand healthcare. In the mid-1960s, physicians and educators recognized that there was a shortfall of primary healthcare physicians. To help remedy this, Eugene A. Stead Jr., MD, of the Duke University Medical Center, put together the first class of PAs in 1965. He selected four Navy Hospital Corpsmen who had received considerable medical training during their military service. Stead based the curriculum of the PA program on his knowledge of the fast-track training of doctors during World War II.
The Physician Assistant profession started in 1969 in Ghana. Physician Assistants are primarily stationed in the rural areas of the country, and serve the primary healthcare needs of 70% of the population.
There is generally a shortfall of primary healthcare physicians worldwide. Ghana is no exception to this general shortfall, there is the need for some middle cadre professionals with training similar to the medical model but within a shorter duration and at a lower cost.
The need for clinicians in the primary care setting, especially in underserved areas (villages where doctors usually do not want to practice), the ever growing population (with health related issues) coupled with the dwindling number of medical officers/ doctors in the system are among the numerous reasons for the need of PAs.
MO/doctors are over-burdened with diseases in the populace, thus an increase in the acceptable doctor/ patient ratio. A high doctor/ patient ratio also means that patients would have to spend more time waiting at the clinics, which negatively affects productivity
PAs are trained with a generalist approach to medicine and practice. The individual relationship between the PA and the supervising physician becomes the essential determinant of each PA's clinical role within the context of formers competencies,
There is no clearly defined role for a PA in family medicine and primary care: potential roles are still evolving. All roles are however expected to be consistent with the values of family medicine and to support the objectives of the practice, which are to:
• enhance the care provided by physicians, enabling them to work to their full scope of practice;
• support patient-centered continuity of care;
• support transitions of patients across sectors of care; and
• support the supervising physician's panel of patients, in order to enhance the capacity of the practice to accept new patients.
The conditions of service of a PA in Ghana can be liken to a mirage, its existence cannot be stated with fact. Little or no attention is given to it because the PA is considered to have emerged from the physician. This however shouldn't be the situation, considering the numerous services that PAs provide in the rural areas and hospitals.
These poor conditions of service begin right when the PA is undergoing training, during working periods, payment of salaries and allowances. Trained Physician assistants who graduate from the various institutions each year have to worry about their placements for national service.
Considering the reason behind the introduction of the physician assistant program globally and locally, which includes the provision of primary health care to both the rich and poor, to the under-developed and most deprived parts of the nation, and to as well curb the problem of outrageous doctor-to-patient ratio, discouraging conditions of service should at all not be a topic of discussion.
Chief AL haji Moro Asimah Bandana II, National President of GPAA in an interview with a Sunyani based radio stationed, Aroma 90.5FM, was of the opinion that; "Despite all the hard work by physician Assistants in solidifying the gains in Ghana's Primary Health care system and the health Delivery Machinery as a whole, this cadre of health professionals remain the most neglected, less recognized and less remunerated among the health workforce in Ghana".
He continued by mentioning that "A recent survey indicates that Ghana indeed needs about thirty-eight thousand (38,000) health professionals to make up for its human resource deficit in relation to health. However, physician Assistants who had completed school, internship and had fully registered with the Medical and Dental council sit in their houses for years unemployed. They recently had to resolve to picketing for financial clearance and postings just to put the skills they had acquired over the years to the service of majority of Ghanaians who need it".
According to Alhaji Bandana II, this is injustice perpetrated at the highest level in a country that prides itself in the rule of law, justice and equity, Alhaji Bandana II noted and added that "the young ones are even frustrated at their formative levels before they enter the mainstream of the profession".
These statements I support strongly, but my worry is where we had it all wrong. Health personnel are in high demand, there are trained personnel who have not been employed and yet more still undergoing training. All these coupled with the poor conditions of service.
These challenges faced by physician assistants in Ghana are well known but partly addressed.
Fresh PA graduates undergo internships for free with no allowances. They are just posted to start their internship without clear cut directives on their welfare, allowance or pay. Their job descriptions are not well spelt out, no remuneration packages and accommodation for PA interns.
Another pressing issue is that there has been no revision of the previous job description of practicing PA's over the years. Even with the profession evolving to BSc and some PA professionals having their masters and PHD, the job description has still not been reviewed.
Career progression in terms of specialization is unavailable. PAs who head health centers occupy such positions without being recognized during decision making and remuneration.
Every administrative position comes with extra allowances which are clearly spelt out in appointment letters, the story is however different with PA's in Ghana.
GHS does organize awards ceremony for health workers and even recognize Mortuary attendants, not to say that their work is not important but the fact that with such awards PA's are not mentioned nor their works recognized.
The last and most important point worth mentioning is the fact that the awareness of PA is very poor in Ghana. Even highly trained university graduates sometimes do not know about the existence of such program. Physician assistants are however found at our hospitals, clinics, rural settings and so on. Who then is to blame?
I will kindly use this platform to urge all PA workers at the various health settings and students reading PA program and those who have the intention to do so to be proud of this honorable course.
PA workers, boldly tell and correct your clients/ patients, you are not a doctor but a physician assistant and explain accordingly when needed.
Students, tell your friends and loved ones as well as anyone who care to ask that you are a physician assistant student and be its advocate.
And to you my dear students in JHS and SHS rethink your career path if you love the health field, study hard and read PA, I can say emphatically as a physician assistant student of university of cape coast that this is worth a good shot.
And also to the GHS kindly recognize PA's, at least, he who does a good job deserves his crown.
Also I will suggest that physician assistants all over Ghana come together stronger and seek for your own council to speak on your behalf. Finally, to our medical doctors and leaders, you know the work PA's do and how helpful they are, if for nothing, please help them get what they deserve.
God bless Ghana. I BELIEVE THE TIME FOR CHANGE IS NOW.
ACKNOELEDGEMENT
Dr. Kingsley Pereko, Mr. Saba, Mr. Samuel Adjei- Boakye.
FREDA AMARTEY
PHYSICIAN ASSISTANT STUDENT
LEVEL 200
UNIVERSITY OF CAPECOAST