We've Enough Reserves – Baah-Wiredu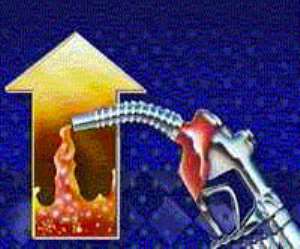 The Government has stated that it has enough foreign exchange reserves to support the economy against any shocks that the increasing crude oil prices on the world market could create for the economy.
It said although the trend of the increases was worrisome, the country's four-month reserves, anticipated reliefs from the World Bank for developing countries worse hit by the oil prices, together with prudent economic management, could cushion the economy against any major derailment.
The minister for finance and economic planning, Mr Kwadwo Baah-Wiredu, stated this in an interview shortly after the State insurance Company (SIC) had presented a cheque for ¢4 billion to the Government as its dividend payment for the year 2004.
He said since March this year, the Government had anticipated the problem and had been strategising to ensure that the effects would be minimized.
Mr Baah-Wiredu admitted that the continuous rise in the prices could cause inflation to rise, "but we are seriously monitoring the situation to find concrete measures to keep it in check."
He called on state-owned enterprises (SOEs) to put in place effective management systems to improve their cashflow and also pay what was due the state as a shareholder.