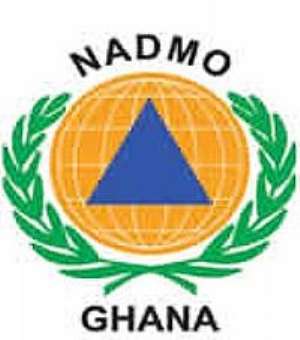 Four individuals identified to be Nigerians have been apprehended by Police for engaging in repackaging of expired can foods. The four Nigerians who are currently in the Grips of Police are said to have been engaging in the repackaging and reintroduction of the expired goods for consumption by the innocent Ghanaian public.
The Osu-Klottey Sub-Metro of the National Disaster Management Organization (NADMO) Director, Daniel Oddei Appiah and his men made the arrest with the help of the Adabraka Police upon a tip off by a concerned citizen.
Speaking on the matter, Mr. Daniel Oddei Appiah explained that there were some Nigerians who were repackaging expired can foods and as soon as he received the tip off call he quickly informed his staff and also called the Adabraka Police Command to assist them in the raid.
"We went to the scene, to verify the facts of the matter and when we got there it was true. When we got there we saw some of the items being repackaged".
He also pronounced that after interrogating the arrested Nigerians, they also mentioned some other two guys which they later went and picked and they are currently assisting the Police in investigations.
Currently the Items seized have been sent to the Ghana Food and Drugs Authority (FDA) for testing while the suspects have been handed over to the police to assist in investigations.
"The FDA is currently involved in the matter and they will continue testing the products seized to help with investigation. There were people on the scene who were saying even the items we were collecting were just a fraction of what has been coming to the place for repackaging", he added.