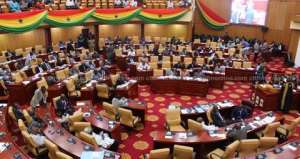 When Ms. Ebony Reigns died, I was only vaguely aware of her. She was obviously a talented, expressive young performer. It is the circumstances of her death that horrified me. My understanding is that, on that stretch of highway, a "contractor" had piled a heap of earth for supposed road works. There were no signs on the road, alerting motorists of the danger ahead. This heap of dirt had apparently lived on the road long enough to be etched in the consciousness of frequent users of the highway but to the itinerant traveller, it was a real and present danger. Apparently, this heap of irresponsibility had claimed many other lives, albeit less celebrated ones.
After Ebony's demise though, this heap of irresponsibility and careless disregard for public safety barely received a moment's mention. To this day, it is not known if the responsible party was ever identified, questioned and made to account legally for this situation. I certainly have not come across any news reports to that effect. Most of the stories were about our national obsession, the funeral and a smattering of reports on the occult and speculation about spiritual causation in a public safety case. Do we ever learn from anything? Do we ever use such teachable moments to improve as a people?
More recently, the spectre of the possibility that a number of legislators have benefitted from double salaries hit the news outlets. While this matter is being investigated as it should, many of the predominant themes of comment were very disturbing and raised the question of the capacity of ethical leadership of some of these individuals as senior legislators in the people's House of Parliament.
It was reported that an attempt was made to get the president to "intercede" on behalf of the accused. If I received an extra paycheck once, I would notice it and advise the reversal of such an error as the special prosecutor, majority leader and others reported that they did under similar circumstances. Yes, the system can make mistakes but individual responsibility is the bedrock of good citizenship. The Trumpian "witch-hunt" was brandished and partisan hues were cast on a case of public theft. The low level of ethical sensitivity and conduct along with outright criminal behavior of some members of the political class is frightening.
As Pierre Trudeau, former Prime Minister of Canada once said "If you sin, you can pray to God for forgiveness but if you commit a crime, the minister of justice cannot forgive you." In Ghana, seemingly responsible people suggest that because of the embarrassment involved, such white collar criminals should be treated gently. On the contrary, they should be punished severely, if found culpable for that level of criminality erodes the moral foundations of our society. A recent letter to the president from Professor Ahwoi only reinforces the psychosis of the ruling class. In a democracy, equality before the law is the barest minimum citizens can expect to be guaranteed. The concept of individual responsibility seems to be foreign to most commentators in the media.
The recent visit by the foreign minister to the passport office is a case in point. Reportedly, about sixty thousand passports had not been picked up by applicants. What would a root cause analysis of this problem reveal? The minister randomly released 2 incarcerated passports for citizens who had verbally petitioned her in a Caesarian fashion in 10 minutes. These passports are held hostage from applicants who can't or won't pay a bribe. That is how pervasive and institutionalized the problem of corruption is. What systemic solutions grew out of this and was anyone held accountable? The person in charge should go. That is what would happen in Rwanda, China or the US.
On the heels of the double salary scandal came the CNN interview of one Ms. Moesha Buodung. Everyone and their grandmother had an opinion of her report that she had a married "Sponsor" à la Ebony. There was nothing newsworthy about her revelation. The term "sugar daddy" was well embedded in our lexicon long before she was born. None of this required a response from the Minister of Gender and Social Protection. She was merely sharing a common predicament of young women when society fails to educate, support skills development and empower our youth through employment. This is an economic issue, not a surprising moral one, with all the feigned shock from officialdom that followed. Besides it's a free speech issue and ministers of state in a democracy should not intimidate citizens for expressing themselves while finding ways to protect thieves in high places.
If we are unable to distinguish between moral, ethical failings and crimes, we are unlikely to pursue broad development objectives successfully and "Ghana beyond Aid" will have but a perpetual hollow ring. High ethical standards form the basis of behavioral conduct of public affairs and business. The ambassadorial corps from all the major western powers have sounded the alarm about how corruption in high places thwarts their efforts to collaborate with us. In the meantime, the president Mr. Akuffo-Addo continues his quiet campaign to re-write Ghana's history by diminishing the role of our incorruptible first president Kwame Nkrumah, while rebranding his ideas without due credit. Now we hear that JB Danquah founded the University of Ghana. None of this is supported by historical facts but here we go again. This is quite unethical and does nothing to advance the place of truth in our public life. Let us see the president take the moral high ground like Nkrumah did by dismissing his close associates and ministers in his CPP government like Botsio, Gbedemah, Inkumsah and Edusei in September 1961 for the mere perception of corruption.
Let's get Mr. Amidu and his staff working .....and fast!
T. P. Manus Ulzen is Professor of Psychiatry and Behavioral Medicine at the University of Alabama and Author of Java Hill: An African Journey – A historiography of Ghana
[email protected]
www.javahillelmina.wordpress.com
Twitter: @thaddeusulzen
www.javahillelmina.com
By Dr. Thaddeus P. Ulzen