Poet Nana Efua Rockson Unveils New Book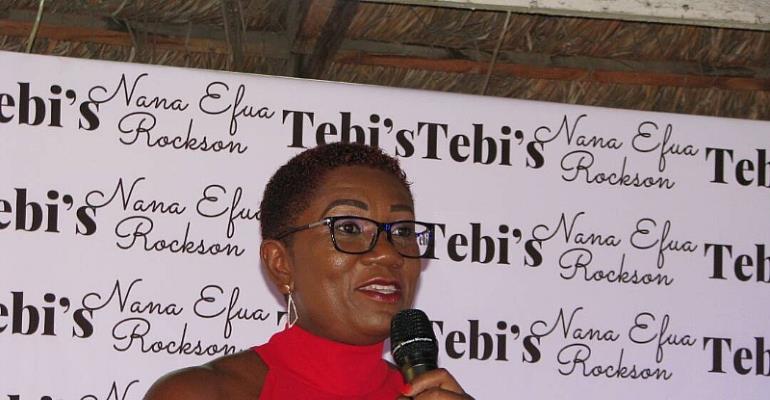 Ghanaian Poet, Nana Efua Rockson, has launched her collection of love poems entitled Tebi's book of love.
The event was held at the PAWA House in Accra and had family and friends, and the legendary Prof. Atukwei Okai gracing the ocassion.
The name Tebi's simply means "Son of a Rock " in the Ga language and Nana Efua cherishes it as it happens to be a pet name given to her by a friend as a special translation of her surname "Rockson ".
In an interview with Nana Efua Rockson, She explained that she writes love poems because love is beautiful.
According to her, everyone has ever loved someone or something.
She added that these love poems and quotes will provide people with a greater Way of communicating with their loved ones, which will lead to stronger and better relationships.
"If you write poetry, you can get in touch with the big issues of the meaning of life and develop a spiritual appreciation for it"
The book contains 13 love poems, some of the titles of the love poems include What is the colour of your love, The energy of my love, The smile, Love Hurts so bad, I am falling in love and am I losing, Heartbeat etc.
Nana Efua Rockson is a poet. She is an astute marketing and communications professional with a passion for communication and branding.
She is currently the group head, corporate affairs and marketing at GLICO group Ltd.