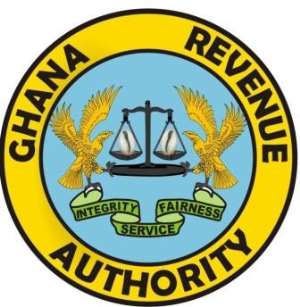 The Ghana Revenue Authority today ordered and supervised the removal of excisable products without tax stamps from the shelves of Kumasi Mall, Ababio and other shops in the Kumasi Metropolis to unsure compliance over policy.
Manufacturers and importers who fail to affix the new tax stamp stickers on products before making it available for sale were ordered to do same. This is because the Ghana Revenue Authority (GRA) has threatened that such products would be removed from various point of sales and confiscated.
The Kumasi Mall and Ababio Express all shopping centres in the Kumasi Metropolis were inspected and had some products which lacked the tax stamp stickers cleared off the shelves.
Speaking to OTECNEWS, the Chairman for Tax Stamp Implementation Committee Mr Sam Kwasi Yanyera said the exercise was to ensure that the Tax Stamp Policy, which emanates from the Excise Stamp Act, 2013 (Act 873), was fully enforced and complied with.
He said the taskforce observed that some manufacturers and importers were engaged in selective compliance, that is, fixing the stamps on some products and leaving out others and urged for total compliance to avoid sanctions.
Mr Kwasi Yanyera noted that the GRA had provided adequate training to the taskforce to ensure improved monitoring and enforcement of the policy.
The Tax Stamp Policy was launched in September last year by the GRA in collaboration with the Ministry of Finance as part of government's efforts to address the counterfeiting of products on the Ghanaian market and to improve revenue assurance.
Manufacturers and importers were to be supplied with small stickers with security features by government to be affixed to their products before they were released onto the market.
The presence of the tax stamps on a product, therefore, provides enough guarantee of product authenticity.
Mr Emmanuel Kofi Nti, Commissioner-General, GRA, who briefed the Media before the operation explained that in the implementation of the policy, local manufacturers and importers of excisable products were required to register with GRA to enable them obtain the stamp.
The GRA Boss served notice it will prosecute all businesses who fail to comply with the implementation of the excise tax stamp policy.
"We may first detain the goods and then the manufacturer or importer will have to explain to the satisfaction of the Commissioner General, why they do not have the tax stamp on their products which I presume may not be satisfactory, then the detention may be converted to seizure," he said.