Odododiodoo: Polling has been peaceful so far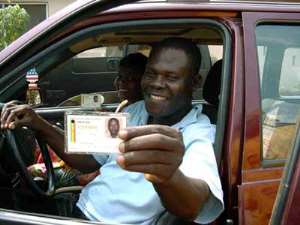 Accra, Aug. 30, GNA - Polling has so far been peaceful at the Odododiodoo Constituency in Accra where there is a bye-election to elect a new member of parliament with the exception of a few complaints about identity, which were brought under control by Electoral Commission. Deputy Superintendent of Police David Eklu of the Police Public Relations Directorate confirmed to the Ghana News Agency that so far there has been no serious breach of the peace except that suspicion was rife among the electorate.
Deputy Regional Commander, Jonathan Yakubu told the GNA that the various Police patrols were alert for any eventuality. He said the vote was peaceful and he hoped it would continue in that vein.
Mr. Doe Adjaho, Deputy Minority Leader, told the GNA that as at 1215 hours he was satisfied with the peaceful manner of which the balloting was going.
He said, however, that he thinks turnout has not been encouraging and wished that it would change before the polls closed at 1700 hours. Mr. Adjaho said the only protest has been the NDC about the location of a polling station at Palladium Cinema, near the offices of the New Patriotic Party. The Electoral Commission moved the venue away to another site. Mr. Adjaho, who is also the MP for Avenor, commended the Police for maintaining law and order.
Mr Alban Bagbin, Minority Leader, told the GNA that there was the need to educate the people of the constituency on the need for peaceful elections saying, "A peaceful election shows that our democracy is growing."
He said the NDC would congratulate the winner in as far as the elections were free and fair.
On the alleged hooting of Madam Theresa Amerley Tagoe, Deputy Minister of State, at a polling station at Bukom, the Minority leader said it was lack of understanding on the part of the NDC supporters since the main focus of the election was to develop democracy. Some 81,643 registered voters would be casting their ballots at 116 polling stations to choose between one of four candidates - Jonathan Nii Tackie-Kommey (NDC), Christian Shanco-Bruce, Convention People's Party (CPP), Nii Issaka Collison-Cofie, Democratic People's Party (DPP) and Asafoatse Sidney Mankattah, New Patriotic Party (NPP).