NPP Norway Elects Branch Executive Officers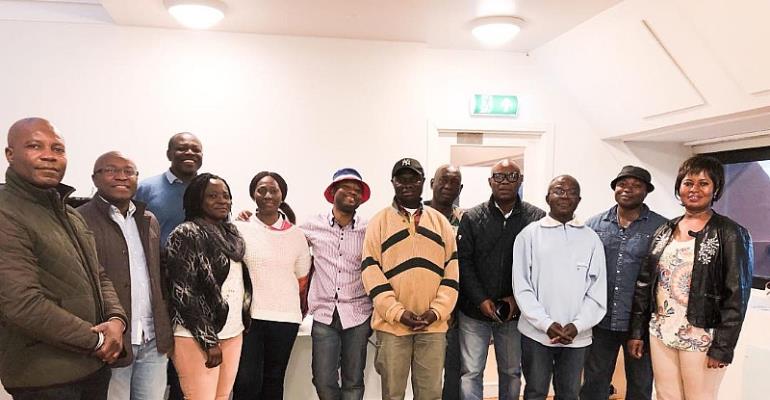 The Norway branch of the New Patriotic Party (NPP) held a branch meeting on Saturday, April 28 to elect Executive Committee members to steer the affairs of the branch. At the end of the process, the following officers were elected:
Chairman: Mr Yaw Frimpong
1st Vice-Chairman: Mr Desmond Frimpong
2nd Vice-Chairman: Mr Ebenezer Paintsil
Secretary: Mr Isaac Agyemang
Treasurer: Mrs Hannah Reiersen
Organiser: Mr Osei Kwame
Deputy Organiser: Mr Kwaku Aboagye Kwarteng (Papa Slimtus)
Women's Organiser: Ms Doris Adwubi
Deputy Women's Organiser: Ms Margaret Kwao
Members present at the meeting resolved to support the Branch Executives to promote the interests of NPP Norway and the NPP as a Party in general. This would enable the Party offer the necessary support to the Government in its quest to deliver on its electoral promises to ensure the development of our dear country.
Long live the New Patriotic Party, long live Mother Ghana.
Michael Baiden
Communications Director
NPP Norway