Tourist spending up by 52%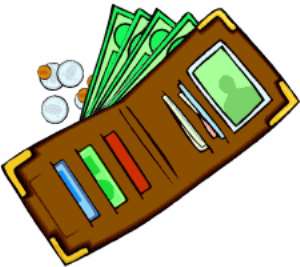 Accra, Aug. 28, GNA - The average tourist spending for each journey to Ghana went up by 52 per cent in 2004 from 2002 drawing in 1,125 dollars in 2002 to 1,711 dollars in 2004.
Number of days spent by tourists in the country over the same period also increased from 12 to 13 days noting that the data only included international tourists.
These were contained in the eighth edition of the Tourism Data Series, titled "Tourist Expenditure" which offers people the opportunity to access the economic impact of tourism on communities. Mr Owusu Amoakohene, Research Advisor to the Ministry of Tourism and Modernization of the Capital City, explaining the data to the GNA noted that what accounted for the increase in tourist expenses was the longer stay by tourists in the country.
He, however, said the overall expenditure in accommodation declined from 33 per cent in 2002 to 29.7 per cent in 2004.
He said the data indicated that tourists now spent more time in the country for lesser amount.
Shopping was the second highest category of tourist spending with 21.4 per cent, followed by transportation, which had the lowest expenditure of 7.8 per cent in 2004.
Mr Amoakohene pointed out that the country was on course to generate huge benefits from tourism with the Ministry's plan to increase tourist arrivals to a million by 2007.
"Ghana will generate substantial income from tourism and with tourist expenditure spread across a wider spectrum many people stand to benefit...this is more so as tourist dollars touch more areas of the economy than any other industry," he said. Mr Amoakohene said the current efforts to develop and promote domestic tourism would see significant increase as more people benefited from tourism development.
He urged stakeholders in the tourism industry to be involved with active development of tourism products that would encourage tourists to stay longer and spend more on the various aspect of the industry. Mr Amoakohene said: "If Ghana wants to increase spending, visitors should be encouraged to stay longer. One of the ways by which this objective can be accomplished is through other product development linked to attraction sites."