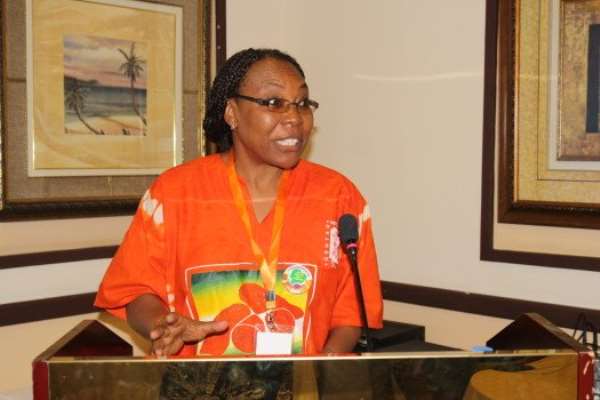 Professor Ibok Oduro, Provost of the College of Science, Kwame Nkrumah University of Science and Technology (KNUST), has called for strong public-private partnership to advance female science education.
She said it would be appropriate for Ghana to train and nurture more female scientists as the nation sought for critical human capital to overcome emerging development challenges, such as climate change, environmental degradation and waste management.
Encouraging prospective female university applicants to take up courses in the sciences, she said, it was necessary because it helps them to overcome low self-esteem, while imbibing in them the confidence to rub shoulders with their male counterparts in programmes and courses considered as male dominated.
Prof. Oduro was speaking to the Ghana News Agency (GNA), in Kumasi, after 15 female science students of the College received a total scholarship sum of GH¢30, 000, donated by the Dr. K.C. Whitaker Endowment Fund.
The Fund, established in 1997, had since offered scholarship to about 130 female science students who pursued science related courses, especially in the area of physics, mathematics and meteorology.
It is currently providing funds for renovation works of the senior staff common room of the Physics Department for effective administrative work.
Prof. Oduro was grateful to the donors for the honour done the beneficiaries, and inspired them not to rest on their oars as they were being trained to find antidote to development challenges in the society.
Science and technology, she noted, was the driver of socio-economic transformation of any society, and, therefore, more investment was required to strengthen such education for the wellbeing of the people.
Mr. Samuel Inkumsah, Chairman of the Board of Trustees of the Endowment Fund, said they would not relent in their determination to complementing efforts to improve the human base of the country through quality tertiary education.