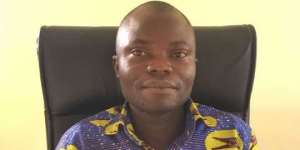 The Adaklu District Assembly has paid the registration fee for all candidates writing this year's Basic Education Certificate Examination (BECE) in the area.
Added to this are free-vacation classes for the candidates.
Mr. Phanuel Kadey Donkor, the District Chief Executive (DCE), said the classes were being supported by the Member of Parliament (MP), Mr. Kwame Agbodza.
Together they were spending about GH¢ 20,000.00 and the goal was to assist improve the performance of schools in the area in the examination.
Addressing a meeting of the assembly in Adaklu-Waya, he said a similar thing done, last year, pushed the district to the top of the BECE league table in the Volta Region.
This was after it recorded over 80 per cent pass.
The DCE said the district was eager to maintain the previous year's achievement or even do better.
Mr. Donkor called for parents to complement the effort by making sure that school children were properly supervised in the home.
He told the meeting that the assembly generated total revenue of GH¢ 296,732.89, last year, representing 96 per cent of its projected revenue of GH¢ 310, 400.60.
Its first quarter revenue collection performance for this year, he said, had been poor, managing to rake in only GH ¢ 42, 481.00 which was just 15 per cent of what it had targeted.
The DCE therefore asked the members and the revenue collectors to redouble their effort.
He announced that the assembly had started the cultivation of coconut and cash plantations on its acquired 20-acre land as part of measures to boost internally generated revenue.
It had also disbursed GH¢ 26, 500.00 to 62 beneficiaries under the Disability Fund, for the first quarter of 2018.
He said contract for construction of a mechanized borehole project to supply water to four districts including Adaklu had been signed and that the contractors 'Australia Strabag would soon start work.
Togbe Gbogbi Atsa V, Paramount Chief of Adaklu, applauded the assembly for the good job it was doing to raise the standard of education and said education was the best weapon for fighting poverty.