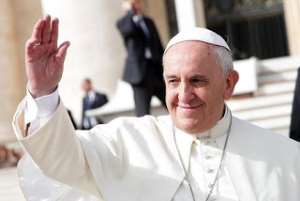 Pope Francis
On tour in the United States of America, Pope Francis, who is an opponent of the death penalty pled for clemency for a woman on the death row, who allegedly killed her husband in 1997. Despite the Pope's plea, the US State of Georgia executed Kelly Gissendaner.
The Pope's action shows his love for humanity and respect for mankind. The question is: Why Pope Francis hasn't made any effort to stop Euthanasia since many consider it as a murder?
Many are born with serious birth defects, including other life-threatening diseases. As we grow old, we encounter health problems, often robbing us of our happiness. In this painful situation many wish to die instead of living.
Thanks to the amazing progress of modern technology, this has brought comfort to mankind in every field, including medical. There are life-saving machines to ease our pains, incubators to save premature babies etc; but I haven't heard of any doctor or scientist putting breath into a dead man's nostrils to bring the person back to life.
Apart from the Biblical account which indicates that Jesus, Elijah, Elisha, Paul, and Peter raised the dead, no doctor or scientist has been able to do that, so why do some doctors take the life of terminally ill patients to avoid suffering?
When one kills a person, he faces a murder charge. In this case when a person is not dead, but because of suffering or chronic disease, someone helps, by any means to support or speed up his death, the person is also a murderer.
If many will take certain abominable things into consideration, this world would have been a better place.
From historical times, man has dominated man to his own injury, ignoring the scriptures and doing whatever seems good to him, which results have been fatal and disastrous. Euthanasia has got nothing to do with 'Dying in dignity' it is murder. Euthanasia is now legal in many countries, including Belgium and the Netherlands.
Euthanasia in Belgium is reported "out of control" with a 500% increase in cases in ten years and currently, there are plans to extend euthanasia to children and people with dementia.
"It's the choice of the sufferer to die," is it that calls for euthanasia? But who are you to play God and terminate one's life? I tell you the truth, there shouldn't be any hope that this world will be better placed.
We are in a very dangerous, sinful world and those responsible can't escape the wrath to come, whether they do it for money or for 'dignity."