Obuasi East Failed To Elect Presiding Member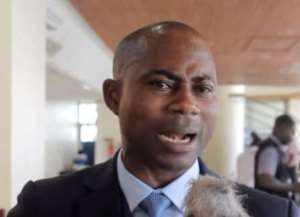 The election of a Presiding Member by the Obuasi East District Assembly, ended inconclusively, with none of the three contestants able to cross the mandatory two-thirds majority threshold after three rounds of voting.
Emmanuel Arthur received 10 votes, while Jeff Adjei Oware, had 09 votes, with six people voting yes for Gifty Owusu Afriyie.
With no indication that the assembly members were going to shift from their entrenched positions, there was no option but to postpone the election.
No new date was, however, fixed.
Dr. Patrick Boakye, the Member of Parliament (MP), called for the members to ensure unity of purpose to speed up the development of the district.
They should accept to put the common good ahead of any other consideration or interest.