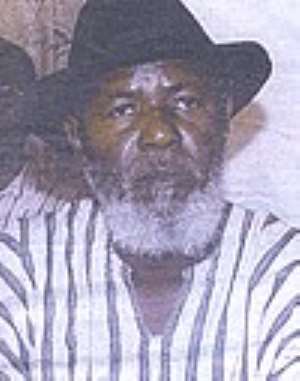 Accra, Aug 26, GNA - Alhaji Isaaka Inusah, a former campaign manager of then New Patriotic Party (NPP) Candidate, Mr John Agyekum Kufuor in the 2000 elections who later defected to the then ruling National Democratic Congress, is reported dead at a hospital in India.
Family sources told the Ghana News Agency that Alhaji Inusah died at 0430 hours while undergoing a kidney transplant operation.
Alhaji Inusah fell out with the NPP when he told an NDC rally at Cape Coast that a rigging team put up by the NPP procured extra ballot papers, which enabled a large number of NPP members to vote more than once in the Ablekuma Central bye-election.
He is survived by his wife Hajia Nura Sinare and four children.