MP Asks UK Prime Minister; Why Don't You Accept Polygamy?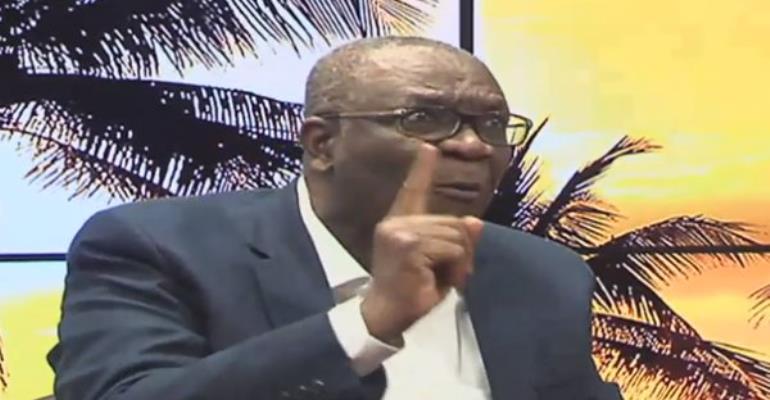 Ghanaian legislator Emmanuel Kyeremateng Agyarko has described as unfair attempts by the West to put pressure on African leaders to decriminalize gay practice.
The Member of Parliament for Ayawaso West Wuogon says issues of gay rights are sociocultural issues and it is therefore unfair for the UK and the Western media to be championing them in Africa.
He argues that if human right issues are so important to the West, then they should decriminalize polygamy.
"The right of a man to sleep with another man is no different from that of a man to marry four wives but they won't allow it. If you go and do it, they will tell you bigamy and they will put you in prison," he said.
His comments are in reaction to UK Prime Minister Theresa May's speech recently in which she said the UK regretted its part in the making of anti-gay laws and that her country was ready to help any Commonwealth member who wants to decriminalize same-sex relations to do so.
"…nobody should face persecution because of who they are or who they love and so the UK stands ready to support any Commonwealth member wanting to reform outdated legislation…" she said.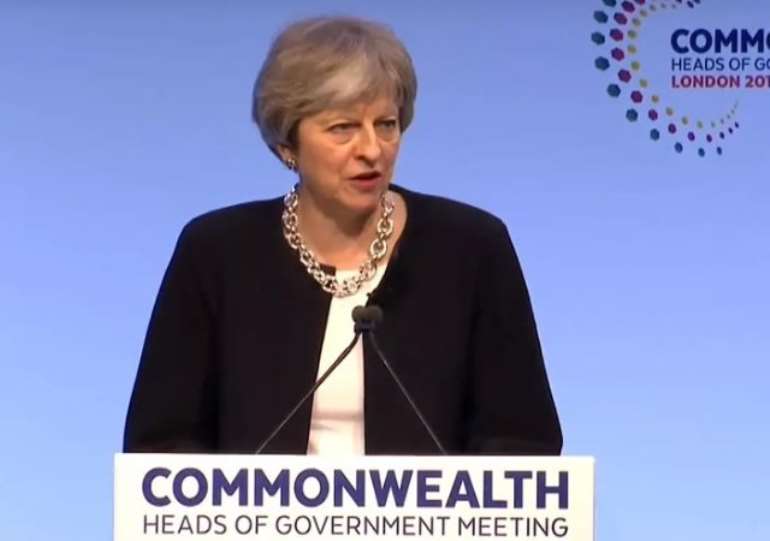 Theresa May addressing Heads of Commonwealth countries
Responding to this, Mr Agyarko argued that the UK should also allow polygamy.
"Mamavi I think you should also go and interview the British Prime Minister and find out when they will allow polygamy to be [legal]…" he told host of the AM Show on the Joy News channel Tuesday.
He added that African leaders should take a cue because "if you are able to help yourself you won't go to someone to borrow money and they will tell you what they don't have to tell you".
An opposition lawmaker, Nii Lantey Vanderpuye who was also on the show agreed with his colleague, saying that the West should stick to their sociocultural context and leave Africa alone.
"This idea of pushing us aggressively into accepting a particular norm and practice that is alien to us and abominable to us is totally offensive and insulting and manipulative," Odododiodoo MP said.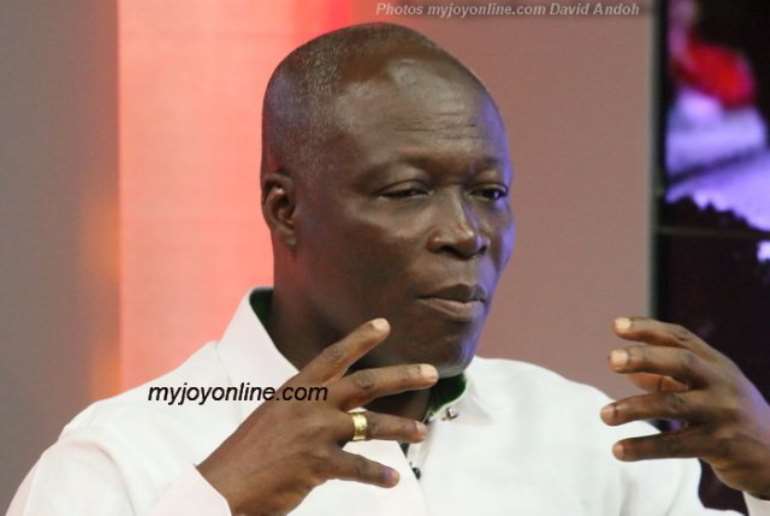 Nii Lantey Vanderpuye
He shot down May's argument that the British are responsible for those laws in Ghana and other African Commonwealth countries where same-sex relations are illegal.
"I don't even want to believe what she said…our leaders saw this is part of our sociocultural values and accepted it. It is our law," he said.
"When they came we were practising polygamy and they decided by their laws to outlaw it but because it is part of our sociocultural practices some of our people still practice it…" Mr Vanderpuye said.
"Who is that woman to be standing there telling our president what to do," he quizzed.
The chairman of the Church of Pentecost in Ghana has also condemned May for her comments describing them as insulting.
President Akufo-Addo told Aljazeera in an interview last year that considering decriminalising homosexuality is not on his agenda.
Story by Ghana| Myjoyonline.com