Plastic Punch To The Rescue Of Plastic Waste In Ghana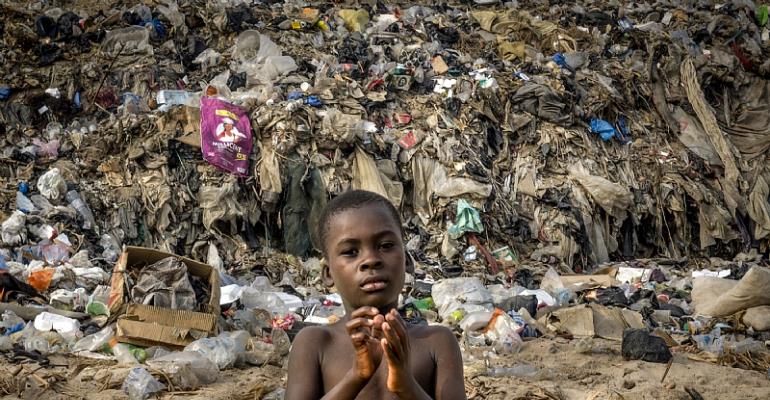 Ghana has over the years disposed of waste by dumping it on landfills, which pollute valuable land space and releasing harmful gas, or by burning, which releases highly toxic gases which have direct impact on people's health, and by dumping it on the beaches and in the oceans.
Recycling facilities exist in Ghana but are either not used or not fully sufficient to cope with the amount of waste produced by the country in a sustainable way, which results in waste piling up in cities and seas.
It is against this background that The Plastic Punch project has come to raise awareness about the dangers of plastic on the environment, wildlife and humans, as well as provide innovative and income generating waste management solutions.
The project has taken off in Ghana, and is seeking to be replicated in other countries.
Plastic Punch was created by an international team of talented professionals, passionate about protecting the environment, with experience in biodiversity conservation, marine pollution and international relations.
The project will organize awareness campaigns and thorough beach clean-ups for turtles nesting areas, by involving the local communities and residents of Accra. The coastal area between Prampram and New Ningo, 15 km from Tema, is the target for this project, as it is a nesting site for the marine turtles and has high amounts of waste on its shore and water.
Plastic Punch team realised five dead turtles out of six at their last turtle monitoring section in New Ningo
The project was launched at Alliance Francaise on the 3rd of March with a flea market, workshop on plastic reuse ideas, dance show by Ghana Theatre and Comtemporary Dance crew and Valéri Miquel, Plastic Punch drama by Village Minds Production, Fashion show and musical concert by the Bibiba band
The waste collected will either be reused for construction, road building or handicraft or recycled when possible.
Photo Credit: Eduardo Vasquez And Theo Vdb
To support or volunteer for the Plastic Punch project
https://www.facebook.com/plasticpunch/
Plastic_punch on instagram
@Plasticpunchgh on twitter
[email protected]
0244988412 / 0561113582