Integrity Turned Upside Down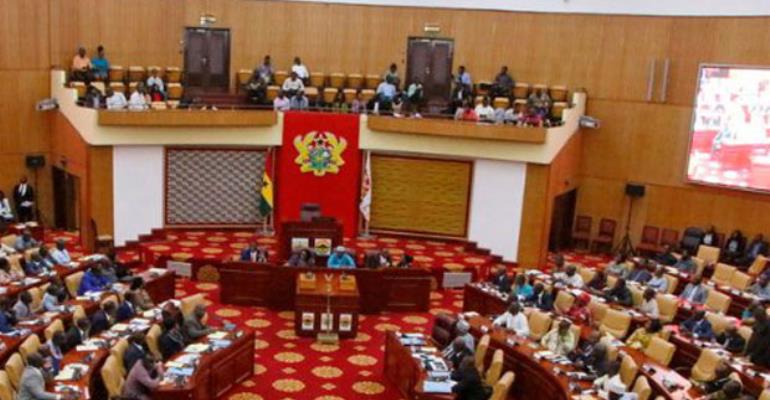 The integrity of the legislature is sacrosanct. It should be protected from moral contaminants so its membership can earn the appropriate deference. That is why the people's representatives, which is what our MPs are, should be persons of honour; honourables as they are addressed is informed by their positions in society.
It is for this reason that certain moral deficiencies are not to be associated with the names of such dignitaries.
Unfortunately, we have had to cope with disturbing stories about some members of the legislature which are anything but acceptable.
At first, it was about an allegation of a bribery-laced vetting generated by an MP, a man of supposed integrity. When in the end it turned out to be hot air and baseless, many wondered whether some honourables deserve to be associated with the exalted arm of government let alone being members of it. The deeds of some MPs are incommensurate with their statuses. We are constrained by recent worrying developments to pose questions about the quality of persons who are bestowed with the task of representing us in the august house.
In some societies, people stand to lose important positions when their utterances are mere mendacities not conforming to accepted values.
Today, we are faced with yet again a blemish on the image of Parliament – the most disturbing in recent times perhaps unsurpassed in the history of this arm of government.
That some MPs are taking their turns at the CID headquarters to field questions as to whether they are in breach of taking double salaries over years or not is an issue not to be swept under the carpet.
Sadly the story has gone virile and therefore subjected to an assortment of interpretations by the people they represent. That this is the umpteenth time that the name of Parliament is being dragged in the mud, calls for reflection by all Ghanaians given the place of this arm of government in our body-politic. We ignore this task at the peril of our democracy and therefore our political lives.
We shudder at the thought of losing another source of role models. Already our stock of role models is depleted and now this. With the corruption tag almost ubiquitous, a double remuneration allegation against many MPs is one too many to contain.
The Minority Leader has expressed consternation about the image challenge Parliament is facing with particular reference to the subject under review and is demanding a Presidential intervention.
Just how he expects this intervention to be exacted is beyond our ken. It is good though that he has realized that such blemishes on the part of individual MPs can erode the confidence people have in the legislature.
What has exposed the MPs to public ridicule is their initial denial and threats of court action against DAILY GUIDE for breaking the story when they knew they were in breach of acceptable values.
Our tears are for the integrity of Parliament and not the defaulters who in advanced democracies would have resigned their appointments to save their faces. Here there are no resignations. Only watery denials even when the facts are glaring. God save our Parliament.