Why J.Y. Frimpong's THE QUIETIST Is The Game Changer In Ghana's Poetry Space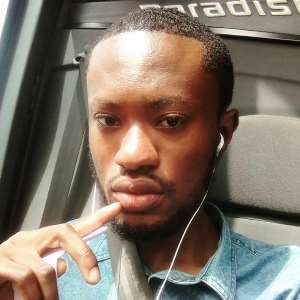 For sometime now, Ghana's literature space has not been vibrant. When we talk of poets, we are still stuck with old poets like Shakespeare, Wordsworth etc. Current generation of poets have not been able to make it locally and globally due to lack of support by the government and corporate bodies. It was therefore a very ambitious move for J.Y. Frimpong to release a poetry book.
J.Y. Frimpong is undoubtedly one of Ghana's finest writer. His breathtaking fiction and poetry cannot be questioned. Therefore when he announced that he was going to release a book called "THE QUIETIST", we had no doubt that it was going to be one of the best.
Officially released in Ghana on 24th February, 2018, THE QUIETIST has made a very strong impact in the literature space. The book was released on Amazon on 1st February, 2018 and has made very impressive sales on AMAZON even before it was officially released in Ghana.
Ghana's respected poet Abeiku Arhin Tsiwah remarked after reviewing the book, "The Quietest is an illustrious mark of its own. It is a masterpiece that paces through wittingly admirable diction and imageries. This poetry collection from a contemporary Ghanaian poet, J.Y. Frimpong is a classic that can compete globally with any kind of poetry material that is recognized as a tour de force in the literature world."
The release of THE QUIETIST has given hopes to other young poets and writers that there is still hope in our literary industry.