Diaspora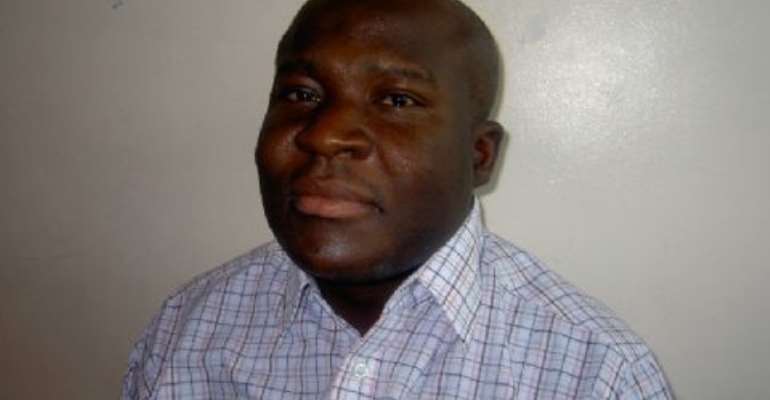 Brother says: 'He's now popular by someone's wrongdoing' Mr. Kwaku Asiedu Manfo, the son of the Deputy Inspector-General of Police, Dr K.K. Manfo, whose name was mentioned as one of the would-be bombers of the London transport network on July 21, this year, has expressed dismay and shock about his association with what he described as atrocious act.
He said he would never dream of indulging in such an awful act, let alone taking part.
He said apart from putting himself in a knotty and shameful situation, he would have brought the good name of Ghana and, indeed, the rich and enviable reputation of his father and family in the mud, if he indeed did what was associated with his name.
Speaking in an interview with this reporter at his bedside in a hospital outside London, Manfo said he could not initially believe when he was first informed about the unfortunate incident.
He is currently on admission at a hospital outside London, undergoing treatment of teeth and jaw problems.
Manfo, whose family members described as gentle, humble, kind and sympathetic, said he thought it was an issue of a name crash, but when later the focus dwelled on him he became terrified and started to panic, especially when his father's name was attached to the incident.
He noted that the circumstances surrounding the issues beat his imagination and understanding.
Looking confident, he said, "I have never returned to London since I left there about four years ago."
"So I gathered courage because if some one was arrested in London how can it be me?" He further enquired.
Surrounded by some family members, Manfo, 32, observed that his passport is currently not with him because he lives in a hostel.
He reckoned that, the passport is the major photo identity document, which he thinks might have gone into wrong hands and perhaps might have been misused by someone else.
He said he had been told that the suspect in custody, one time lived with a friend of his (Manfo), whose name he gave simply as Willie.
He recalled that about four years ago he decided to leave London and settle in Watford, some 30 miles from London, with Willie and after the first year Willie left again for London.
In London, Willie stayed with this friend in north London. "It is that guy, I am told, who is now in custody. So I believe he stole my particulars from Willie. It is a stolen identity," Manfo emphasised.
The elder brother of Manfo, Mr. Kwadwo Manfo, who was present, said he had been told by a source that the name Kwaku Asiedu Manfo is used on a number of documents in London, including a residential parking permit in Finchley, where his brother had never lived before.
"This implies that Kwaku's documents have been used to secure tenancy agreement with the council in Finchley," Mr Kwadwo Manfo observed.
Mr. Manfo said he was traumatised when the name appeared in the media. "But when the sketch of the 'real suspect' appeared in the media I was relieved. Because it has no resemblance of Kwaku," he acknowledged.
He said he then quickly took his brother's photograph and a copy of the sketch to the police station, where the police acknowledged and started investigation to find out where Kwaku Asiedu Manfo was.
He said the police finally found him in a hostel in Watford, where he has been living for about three years.
"It is unfortunate he is now popular by someone's wrong doing," Kwadwo Manfo noted.