Poor Insurance Services Should Be Reported For Necessary Action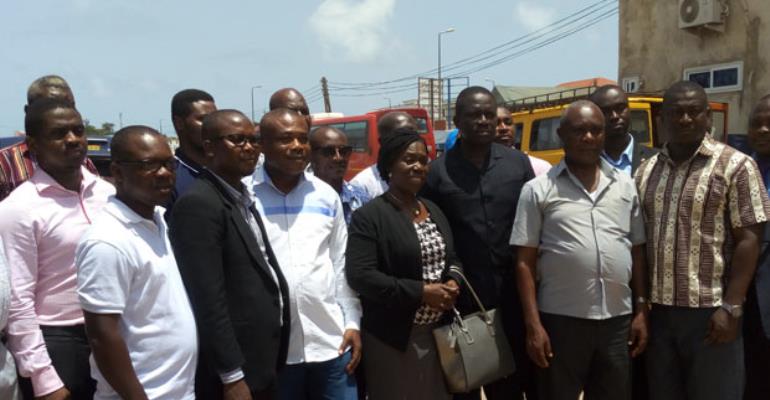 Director of Legal & Corporate Communications at the National Insurance Commission (NIC), Emma Ocran, has called on vehicle owners, insurers and the public to report poor services delivered by insurance companies to the commission.
She explained that the NIC is the regulatory body of the insurance industry in the country.
Mrs Ocran mentioned some of the poor services as delays in the payment of premiums and the lack of education to stakeholders in the transport industry on insurance.
She made the call at a sensitisation programme organised by the NIC on insurance and compensation fund for drivers and car owners at the Takoradi-Accra main lorry station in Takoradi.
It was meant to educate the drivers and the public on the benefits of insurance, functions of the NIC and the procedures involved in making complaints through NIC's Complaint & Settlement Unit.
A similar programme was organised at Assin Fosu and Cape Coast in the Central Region.
She explained that the commission is tasked with the responsibility to protect the interest of individuals in insurance-related matters.
"We do this by ensuring that insurance companies adhere strictly to laid down rules and regulations governing insurance policies in the country," she stated.
Mrs Ocran mentioned that all insurance claims, for instance, must be settled within four weeks so far as the documents of the person claiming are ready.
"So if you enter into an agreement with any insurance company and they delay or refuse to pay your compensation, NIC should be your first point of reference and not necessarily lawyers," the NIC director of Legal & Corporate Communications pointed out.
Mrs Ocran advised drivers to always fulfil their part of the agreement with insurance companies and make prompt report of crashes to their service providers to avoid confusion in making claims.
She stated that it is important for individuals to take keen interest in insurance policies.
Mrs Ocran revealed that very soon the NIC would introduce an electronic system which would enable passengers who purchase insurance policies detect on their phones where the vehicles they want to get onboard have valid insurance.
The NIC director of Legal & Corporate Communications cautioned the public not to undertake insurance with companies that are not registered or recognised by the commission.
She appealed to insurance companies to treat their customers fairly in order to improve customer satisfaction and confidence in the sector.
Mrs Ocran said fair treatment of customers requires paying legitimate claims promptly and adequately.
The participants appealed to the NIC to continue to provide more education and put in place mechanisms to check the proliferation of insurance companies in the system.
From Emmanuel Opoku, Takoradi