April 13, 2018
|
Releases Press Release
Statement By Human Rights Advocacy Centre On The Death Of Little Prosper
Human Rights Advocacy Centre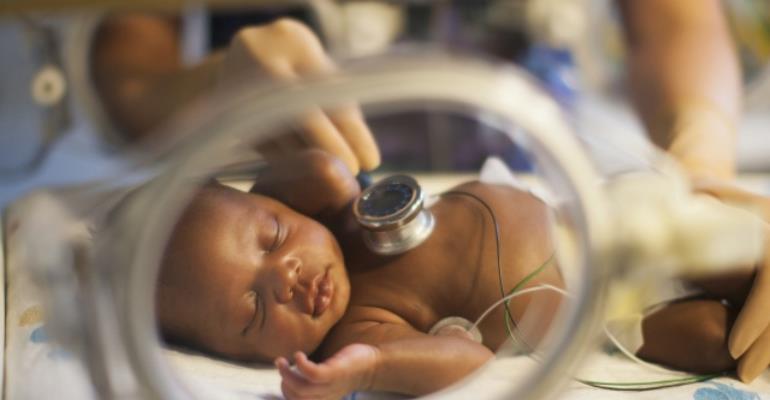 On 11th April 2018, Ghana was horrified when Joy FM reported on Prosper, a 9 week old baby whose life was terminated when he was taken off oxygen supply at the St. Gregory Hospital at Kasoa in the Central Region. The decision to cut oxygen supply to the child who was reported to be unable to breathe on his own was as a result of the mother's inability to assure a medical doctor on duty of her ability to pay a sum of GHS533, being accrued medical bill for the supply of oxygen. It is even more saddening to learn that shortly after the death of Prosper, his father rushed to the hospital with the money to settle the baby's medical bill.
The right to life is a fundamental human right. Accordingly, under no circumstance should a person be deprived of this right, not even in the event of having been found culpable of a capital offence. Ghana's Constitution Review Commission has recommended that death penalty be abolished which was accepted by government. It is therefore unacceptable that the doctor who belongs to a profession which is entrusted with human life, and who has taken an oath to protect and save lives should take a decision, and put into action such decision to terminate Prosper's life. This decision and action thereon was not because little Prosper committed an offence (in which case termination of his life will even be unacceptable), but because his parents were unable to pay for service rendered him.
The Human Rights and Advocacy Centre therefore condemns the act of the medical doctor and wishes to state that investigations by the Ghana Health Service and the superiors of the health facility is not enough. That we consider it inadequate for this matter to be treated only as a case of professional misconduct. We therefore call for police investigations into the matter and prosecution of the medical doctor involved for his deliberate and unconscionable conduct leading to the death of little Prosper. We believe that his prosecution will not only send a message to duty bearers and service providers to uphold high standards of care especially where their services relate to fundamental human rights, but also send a clear message to everyone that Ghana upholds the rule of law in all situations irrespective of the status of affected persons.
It is on this note that we have petitioned the Inspector General of Police with notice to the Attorney-General and Minister for Justice and the Commissioner of the Commission on Human Rights and Administrative Justice to initiate investigations into this matter and prosecute the medical doctor involved to bring justice to Prosper's family. We also call on government to strengthen the National Health Insurance Scheme to enable vulnerable populations access health care.
The Human Rights and Advocacy Centre is committed to ensuring the realisation, respect, promotion and protection of the human rights of all persons, especially the vulnerable. We assure the general public that we will follow up with the Ghana Police Service on this matter.
Thank you.
Human Rights Advocacy Centre
12th April, 2018.