MTN Hero Of Change: Kundaribuo Championing Sex Education In Wa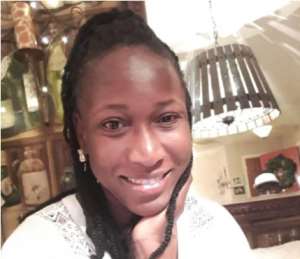 Linat Osman Kundaribuo has been nominated as one of the Season VI contenders for MTN Heros of Change Season VI for making positive changes in her hometown.
The 30-year-old teacher and radio talk show host hails from W FM in the Upper West region.
She runs the Teen Mum Project in Wa with her own money and donations from well-wishers.
Teen Mum visits schools in the region to educate girls on teenage sex and pregnancy as well as give a lifetime to young girls who have given birth and given up on making it in life.
According to Kundaribuo, some of the teen mothers have extreme cases of abuse at home and therefore run away to the streets so part of the work has been to restore them back to their families.
With the help of community leaders and the social welfare department, she has established a centre where teen mums and their children go and get food, clothes and training in beads making, soap making, sewing and other vocations.
Achievements
So far, Kundaribuo's Teen Mum Project has been able to send over 41 teen mothers back to school while 27 other people are acquiring skills in soap.
Others are into beads and dressmaking, 13 have been re-integrate with their families and Kundaribuo has established at least 10 teen groups in 10 schools with a membership of over 40 each.
She has also dealt directly with over 170 teens in the area.
Challenges
The main challenges facing Teen Mum Project are the growing numbers and the financial demand it places on Kundaribuo; the stigmatization against teen mums up north, and inaccessible roads and transportation to the villages where teen mums are.
Future Plans
I have a land which I want to set up a school and training centre with able professionals to help these teen mothers and their wards to get back on their feet and live a happy life.
Thousands of selfless people are doing amazing things in communities across Ghana. The MTN "Heroes of Change" project seeks to unearth and celebrate these people.
The program will identify, celebrate and support the contribution of these heroes and heroines who are playing diverse roles in the development of our society.
"Heroes of Change" series currently airs on Adom TV on Saturdays at 7:30 pm as well as several media platforms including GTV every Sunday at 5:00 pm; TV3 on Saturdays at 4:00 pm