Use Your Work To Advance The Kingdom Of God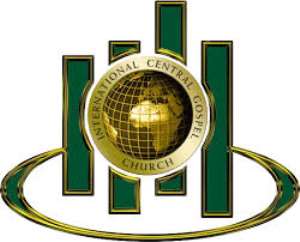 Accra, April 9, GNA - Reverend Anthony Cudjoe, the Head Pastor of the International Central Gospel Church (ICGC), Calvary Temple, Sakumono, has urged Christians to use their positions in the society to promote the Kingdom of God.
They should not see the areas they work as a place of their comfort, but see it as God's purpose for their lives to help touch the lives of others.
Rev Cudjoe who was speaking at a special service held on Sunday dubbed 'When conviction confronts convenience.' explained that many Christians only feel part of the Church on Sundays, but disassociate themselves from it during their working hours and days, thinking that it was their convenience for being there, but ignorant that God had placed them there to make a difference.
'Some Christians believe God is only with them when they go to Church, forgetting that He is everywhere (Omnipresent), Rev Cudjoe said.
They should live their lives such as Esther, Moses and even Jesus did. Moses chose to suffer with the Israelites who were under bondage, though he was supposed to be a royal and Jesus also left His comfort zone to save the world.
Quoting Esther 4:16, he said, Esther, a Queen, decided to go before the King to intervene for her people, even though she risked being killed.
Rev Cudjoe stated that some people used their clout to project their tribes, parties, among others, out of their comfort zones and without being ashamed, thus, it was high time Christians also suffered for the promotion of the Kingdom of God.
Political leaders, managers of institutions, the media as well as other leaders should use their influence to make lives for the people of God better and not think of only their wellbeing.
Media personnel, he said, in the course of their duties should ensure people in authority put in the right policies to help develop the country and should not use their medium to fight the church, defame characters or promote things that do not glorify the name of God, in the name of 'We are doing our job'.
He advised Christian politicians not to lose guard of the fact that they had been called to serve the interest of others more than themselves.
GNA