I've Never Talked To Gizelle -Minister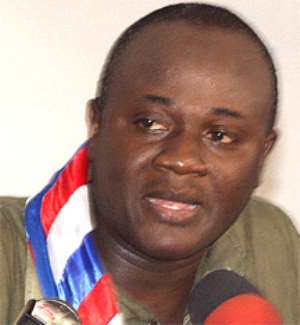 Following her failure to fly into Ghana last Thursday and tender in evidence at the Commission on Human Rights and Administrative Justice (CHRAJ), against President Kufuor, the rumour became rife with the speculation that the information minister, Mr. Dan Botwe had prevailed upon the lady, not to come. The information minister in a swift reaction has vehemently denied the allegation, saying he had never talked to the lady before. "I don't even have her telephone number, much more talk to her", said Dan Botwe. He maintained that he had never gotten close to Mrs. Gizelle Yazji and had never had anything to do with her. He wondered why such a rumour should gain the currency it had gained given the inconsistencies and contradictions that had characterized the woman's utterances on the 'hotel Kufuor' saga.
The information minister said the rumour underscored the level of desperation that had gripped the National Democratic Congress (NDC). Mrs. Gizelle Yajzi, the Syrian lawyer cum economist and investor who had a brief stint with the Kufuor administration has become a 'star witness' in the hotel Kufuor saga due to her utterances that generally had been inconsistent and incoherent thereby undermining her credibility.
Last week on two different occasions, she failed to turn up in this country as she had promised on her own volition to do and provide CHRAJ with the evidence that President Kufuor was rather the real owner of the uncompleted hotel building near his (Kufuor's) private residence. The lady had declared that she was going to arrive in the country with a set of twin sons she allegedly had with President Kufuor.
Earlier on, after managing to get pro-NDC mouthpieces - Ghana Palaver, The National Democrat, The Lens, Searchlight and others to put in the public domain the scandalous allegation that she had children with the President, Gizelle Yazji turned around the next moment to deny having had any set of twins with the President.