Group Congratulates President Julius Maada Bio And The People Of Sierra Leone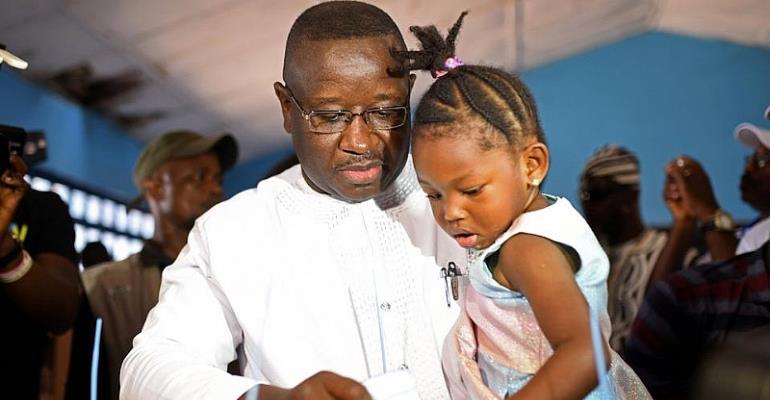 The Democrat Union of Africa (DUA) is full of praise and congratulates President Julius Maada Bio, his Vice President, Dr. Mohamed Juldeh Jalloh and all of the Sierra Leone People's Party (SLPP), very important the People of Sierra Leone for upholding the democratic process.
Again, DUA is full of commendation for the former President and his Vice for allowing the constitution of the Republic of Sierra Leone have full meaning thereby, helping maintain the path of democracy chosen by the people.
Having served his five (5) years term twice, the former president, Ernest Bai Koroma sought not to destabilize the Republic of Sierra Leone by applying to set aside the constitution and stay on.
For these reasons, the former President stands out as one of the leaders of Africa who has indeed acted to change the often sad story of undemocratic behavior on the continent.
On March 7, 2018, the 15.4 million nation of Sierra Leone went to the polls to elect a new president as well as, members of the Parliament and local level leaders.
The Sierra Leone People's Party (SLPP) obtained 1,319,406 of the valid votes cast representing 51.8% whereas the All People's Congress (APC) had 1,227,171 also representing 48.2%.
DUA observes with great satisfaction the peaceful elections that took place in Sierra Leone. It therefore recommends this good example to the rest of Africa to ensure that Africa nations absolve themselves from the intermittent ravages of undemocratic act which tendered to impede a free, fair and transparent election.
Doubtlessly, our resolve to see Africa emerge from the woods cannot but be hinged on our collective effort to give democracy and the principle of constitutional rule full meaning.
DUA congratulates the new government, its entire leadership as well as the people of Sierra Leone for making Africa proud once again.
….Signed….
Emmanuel Attafuah-Danso
DUA Secretariat
Accra