Oil Basins Lease -Two And A Half Years Maximum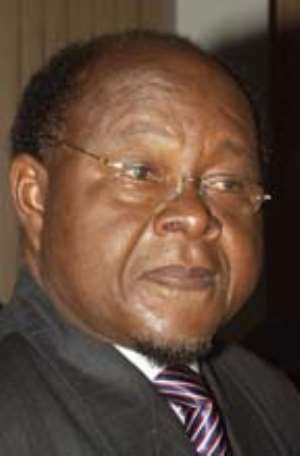 The government has decided not to lease any part of the oil basins in the country to any oil exploration company for more than two and half years.
The move is to prevent such companies from holding onto a leased area without doing any exploration for longer periods. The Minister of Energy, Professor Mike Ocquaye told the Graphic in Accra yesterday.
He said the government had realised that many of the companies which were allocated areas to carry out explorations only hanged on to them without doing any work.
Professor Ocquaye said to end such a practice and also allow others in, the government had decided to lease lots in its basins out for periods varying between one and two and half years maximum.
"Companies often hold on to the lots leased out to them for speculative reasons and this practice is unacceptable, hence the decision", he contended.
Professor Ocquaye said the government was optimistic that there were large volumes of oil in the country and indicated its intention to go all out to find it in the quantities that would help transform the economy for good.
He said a US oil company, Amerada Hess, was in the country to hold discussions with the government to do exploration at Cape Three Point near the Tano Basin in the Western Region.
Professor Ocquaye said the company had remarkable credentials and expressed the hope that when the negotiations were completed, the company would be able to get oil in large quantities for the country.