CPP decries self- inflicted injuries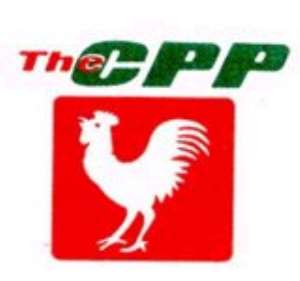 Accra, Aug. 20, GNA- Mr Ibrahim Alabira, acting Northern Regional Chairman of the Convention People's Party (CPP), at the weekend criticised dissidents within the party for running down the Nkrumahists front.
He said efforts by the internal critics or self-styled CPP's to ridicule the party publicly was not only a selfish act but also promoted the perception that, "there is no comradeship in the party".
Mr Alabira, who was speaking to the Ghana News Agency in an interview in Accra, threw his weight behind the merger talks between the CPP and the People's National Convention, saying, " Unity will bring a kind of momentum that will propel Nkrumahists on".
He said a meeting with the Tamale North; Tamale South and Tamale Central constituency executives revealed that the rank and file of party members and supporters were excited about the prospects of unity. Mr Alabira said the meeting discussed the way forward in the reorganisation of the CPP.
He said members expressed the need for the National Executive Council of the CPP to meet and set a timetable for regional and national congresses.
Mr Alabira admitted that the meeting was long overdue. 20 Aug. 05